EXPERIENCE JOY AND INSPIRATION WITH US!
YOGA GAMES – The Love of Community
STOCKHOLM – GOTHENBURG – MALMÖ – OSLO
VELKOMMEN TIL YOGA GAMES
Yoga Games er et mødested for alle yoga-interesserede uanset erfaring og baggrund. Vi bestræber os på at skabe events, der viser yogaens bredde og hylder både traditionerne og de nyeste tendenser.
Vi håber at se dig til Yoga Games! Hvis du har spørgsmål, er du altid velkommen til at kontakte os på copenhagen@yogagames.org.
Yoga Games – the Nordic Yoga Conference – er Skandinaviens størst yogaevent, der finder sted hvert år i Stockholm, Göteborg, Malmö og nu også København
Eventet vokser sig større år for år med et stort udvalg af yogaklasser, workshops, foredrag og master classes.
KOMMENDE EVENTS
Some of the Amazing International Teachers:
Rusty Wells, Chad Hamrin, Alan Finger, Sarah Finger, Krista Cahill, Brock Cahill, Ella Cojocaru, Duncan Wong, David Regelin, Tiffany Cruikshank, Patrick Beach, Dylan Werner, Raghunath, Isaac Pena, Matt Giordano, Rebecca Joy, Dages Juvelier Keates, Kia Miller, Simon Park, Noah Mazé, Dechen Thurman, Guru Dharam Khalsa, Amir Jaan, Katy Appleton, Michael James Wong, Adam Husler, Holly Husler, Celeste Pereira, Mark Hatvani, Jody Shields, Edward Clarke, Jonathan Monks, Glenn Ceresoli, Sonia Bach Taylor, Yogeswari, Cat Alip-Douglas, Patrick Broome, Aria Crescendo and many more…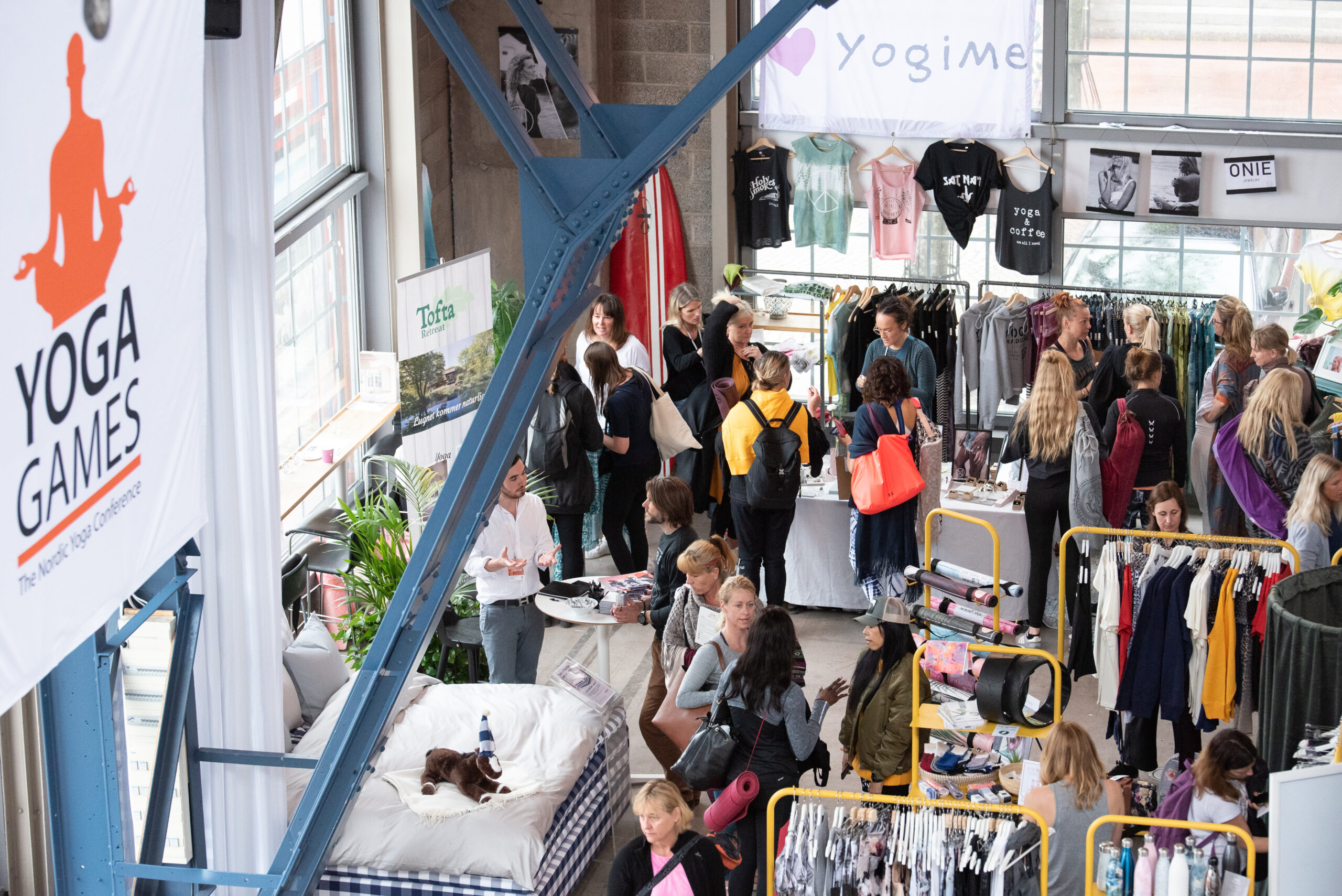 Helsemessen på Yoga Games er åben lørdag og søndag, og her finder du udstyr og inspiration til din yogapraksis. Der er gratis adgang for alle. Se mere om Helsemessen og find information til udstillere her..
Helsemessen er åben lørdag og søndag og der er gratis adgang for alle.
HELSEMESSE
Båstad
24.-25. september
Hotell Skansen
Stockholm
28.-29. januar 2023
Münchenbryggeriet