STOCKHOLM JANUARY 28-30, 2022
the Nordic Yoga Confernce
See you soon!
It´s great to be back to almost normal after a long time with restrictions and regulations. We are so excited! We have been waiting since February 2020 to see you all again.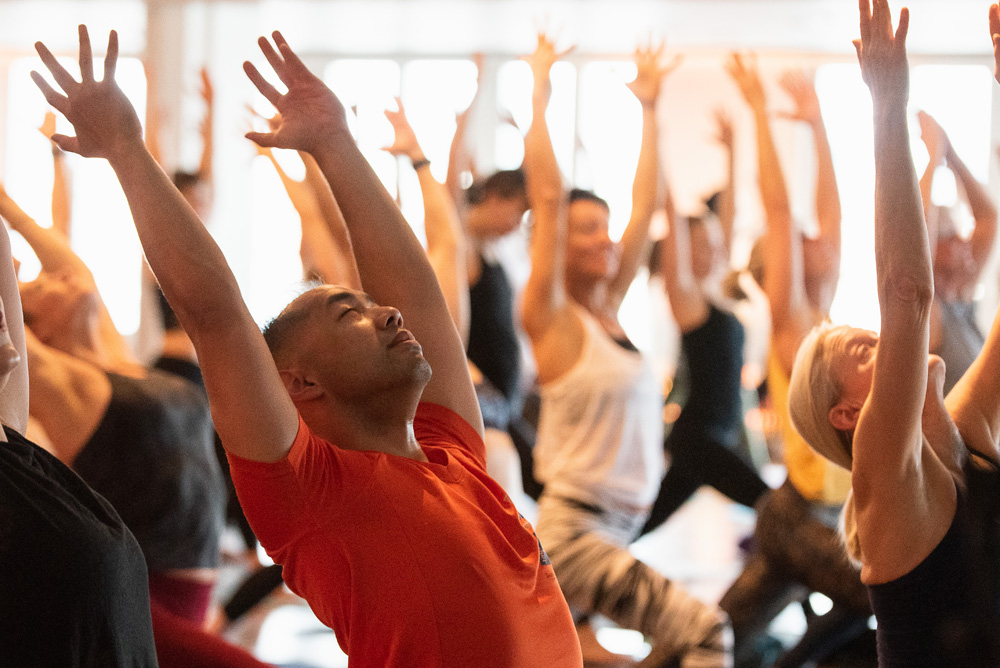 WE RISE UP
The theme for this event is WE RISE UP! This is exactly what we do, after tough periods we get up, it's our nature.

We have done it on the yoga mat hundreds and thousands of times and at Yoga Games Stockholm we do it together. We lift ourselves and each other.
Everyone will experience a prouder, stronger, and replenished feeling.
We have a fantastic line-up of new and old teachers who create a dynamic program with a great variety for all levels. Some to mention, Dages Juvelier Keates from New York is one of the teachers' teachers, with enormous knowledge. Cat Alip-Douglas is finally back, she is best described with the words Tough Love. Guru Dharam is also back with uplifting kundalini yoga. We welcome new names such as Karin Björkegren Jones, Hanna Backman, Eva Smoczynska.
From previous years' popular names are Rusty Wells, Adam Husler, Sonia T Bach, Johanna Hector, Ulrica Norberg, Helena Wintre, Jennie Liljefors. Emilia Löf Karlsson and many more.
Yoga Games is the obvious meeting place for everyone with an interest in yoga! We are proud to host Yoga Games in Stockholm in 2022 for the seventh year in a row. Tickets cost between SEK 1000-2750 depending on the number of days you participate.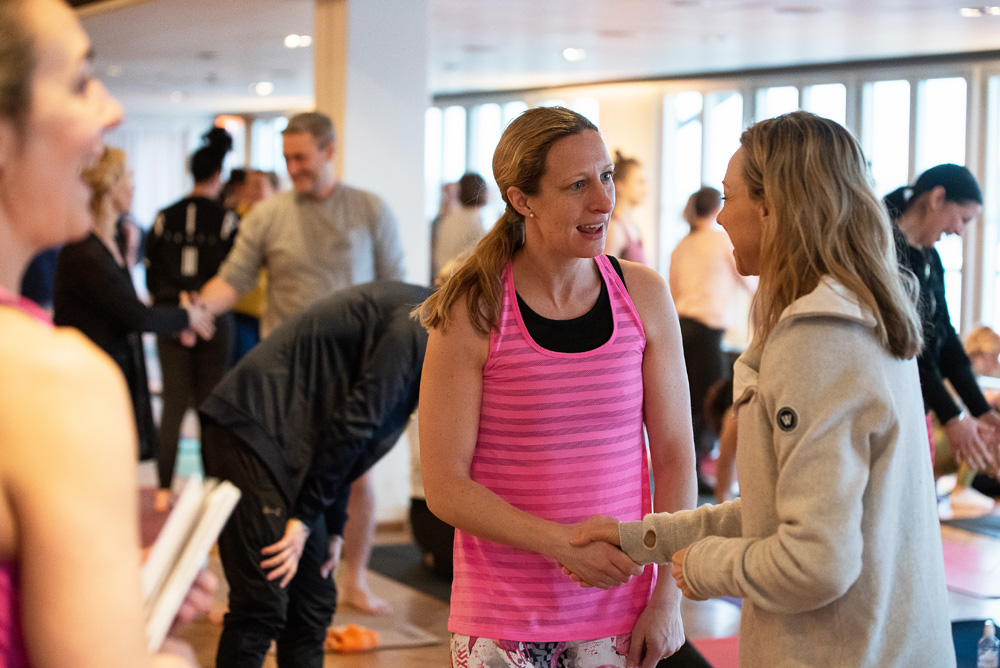 We are offering a schedule with a wide range of different forms of yoga, interesting lectures, and workshops as well as a mix of international, national, and local presenters. Our goal is to provide new experiences and get more people to discover the beautiful world of yoga.
PRICE
Book at latest January 31
Friday 100 Euro
Saturday and Sunday 225 Euro
Saturday or Sunday 129 Euro
Book at latest December 31
Friday 120 Euro
Saturday and Sunday 245 Euro
Saturday or Sunday 159 Euro
Book from January 1, 2022
Friday 140 Euro
Saturday and Sunday 265 Euro
Saturday or Sunday 179 Euro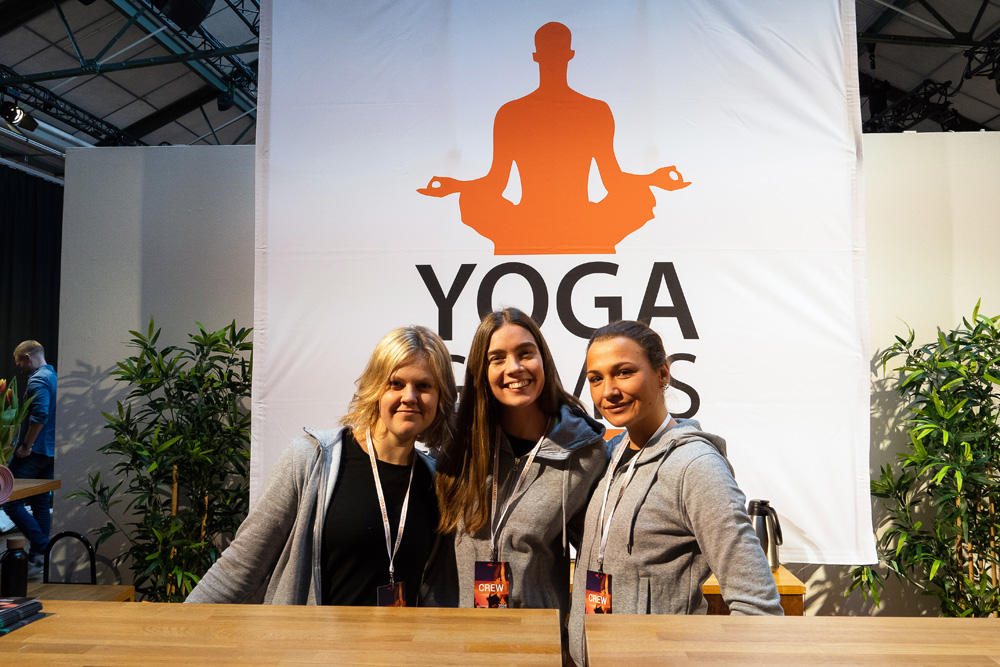 HOW DO I BOOK MY TICKET?
When booking, first choose which days to go, in step two you then choose the classes you want. Feel free to read through the schedule before so you know a little about the classes and teachers.
The classes are marked in the categories Recovery – Flow – Talk and Workshop.
Once you have booked your classes, you are guaranteed your place on them. After completing the booking, you will receive a booking confirmation/receipt via email. Changes to your schedule can be made afterward by contacting us.
Yoga Games is a weekend to create new contacts, relationships and network with others who are interested in yoga. Another bonus is our Free Studio where we release tickets almost every hour for classes and lectures that are completely free!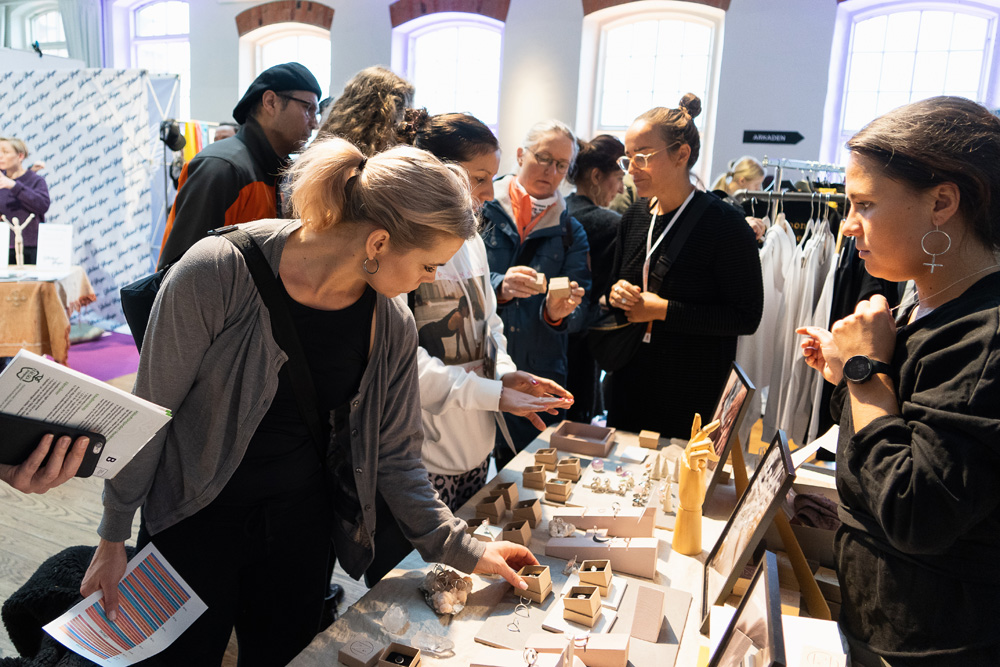 Marketplace
A big bonus during Yoga Games on Saturday and Sunday is our energy-rich Marketplace where our exhibitors usually have a really good offer exclusively for you! Completely free entrance and open to the public, no tickets needed.

Free Yoga Studio
During Yoga Games we offer a free yoga Studio. It is not possible to book a ticket, and there is only room for a certain amount of participators. It is free to attend classes and lectures in the studio meaning that everyone is welcome, even if you haven't purchased a ticket to Yoga Games. Bring your yoga mat.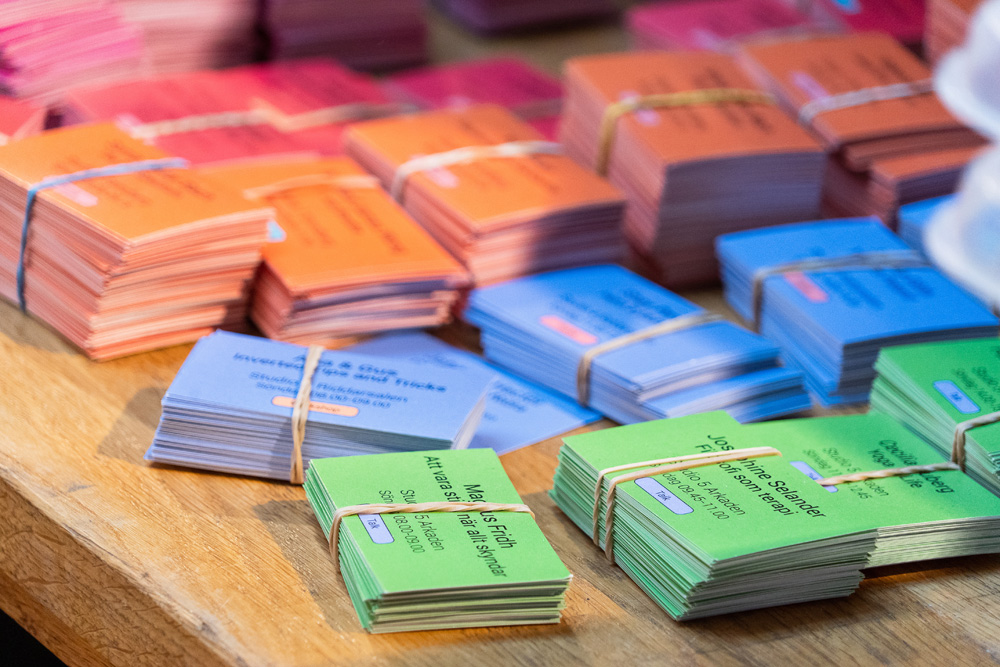 Biljett till enstaka klasser
Tickets for single classes can be purchased on-site if available and cost SEK 400 per class on Saturday and Sunday. Friday's workshops cost SEK 700.
Advance booking can only be made on full days, then 5 classes per day are included.
It is important to keep in mind that a lot of classes can get full, so if you really want a place in a special class, we recommend booking in advance.
Find us
Address: Münchenbryggeriet, Torkel Knutssonsgatan 2, 104 62 Stockholm.
Train/Subway
Take the stain to the Central Station then the red subway line to Mariatorget. Exit at the Torkel Knutssonsgatan and Polishuset exit.
As you exit the subway station, take a right down Torkel Knutssonsgatan and follow this street about 400 meters to the Brewery which is situated on Torkel Knutssonsgatan number 2 on your left-hand side.
WELCOME