GOTHENBURG NOVEMBER 5-7, 2021
the Nordic Yoga Confernce
Finally, we can present Yoga Games Gothenburg again! Due to the pandemic, we have been longing since April 2019. Now that we can see the end of it and we are starting to open up again, we are fully preparing for our somewhat postponed 10-year anniversary. The number of participants per hall and the total number of tickets are initially limited. So make sure to book your ticket early before the classes fill up.
You who had booked a ticket for previous events that have been postponed can of course use your ticket for this event.
10 YEAR ANNIVERSARY
Now we can celebrate 10 years together! We started the events in Gothenburg in 2011, and the lack of this event in 2020 has been enormous.
We lift ourselves and each other. Everyone will experience a prouder, stronger and replenished feeling.
The program offers a variety where new exciting names are mixed with favorites from previous years. Workshops, yoga classes, meditations and lectures are offered for you to choose your own schedule for the weekend. Bookings are made on full days, Friday, Saturday, and Sunday. Choose your own combination. If you book early, you get a discount and have the best chance of a place before your favorites are fully booked.
ADAPTATION DURING AUTUMN EVENTS DUE TO COVID 19
As an organizer, we take responsibility for the events to be carried out in a safe way given the situation. For everyone's safety, the following measures are implemented:
Limits the number of participants in each room
Designated places for all participants
Different entrances / exits in the Studios
Different end times for classes
Different paths to the Studios
No physical contact between the participants (assisting)
Provides hand sanitizers at several stations
Clear signs to follow to/from Studios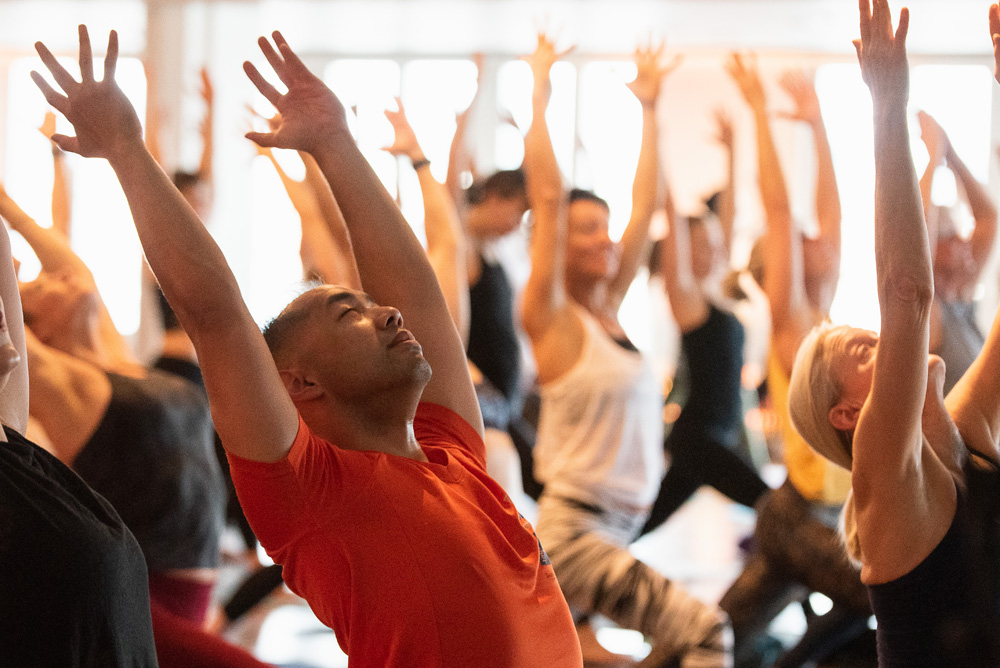 Yoga Games is the number one meeting place for anyone with an interest in yoga!
PRICE
Book at latest June 30
Friday 100 Euro
Saturday and Sunday 235 Euro
Saturday or Sunday 139 Euro
Book at latest September 30
Friday 120 Euro
Saturday and Sunday 255 Euro
Saturday or Sunday 169 Euro
Book from October 1
Friday 140 Euro
Saturday and Sunday 275 Euro
Saturday or Sunday 189 Euro

See you November 5-7 in Gothenburg
Yoga Games are 3 days filled with inspiring classes, lectures, and workshops. You make your own program and book the classes you want to attend. Make sure to book in a time when many classes get full. On-site, you can then change classes if space allows so no reason for decision anxiety.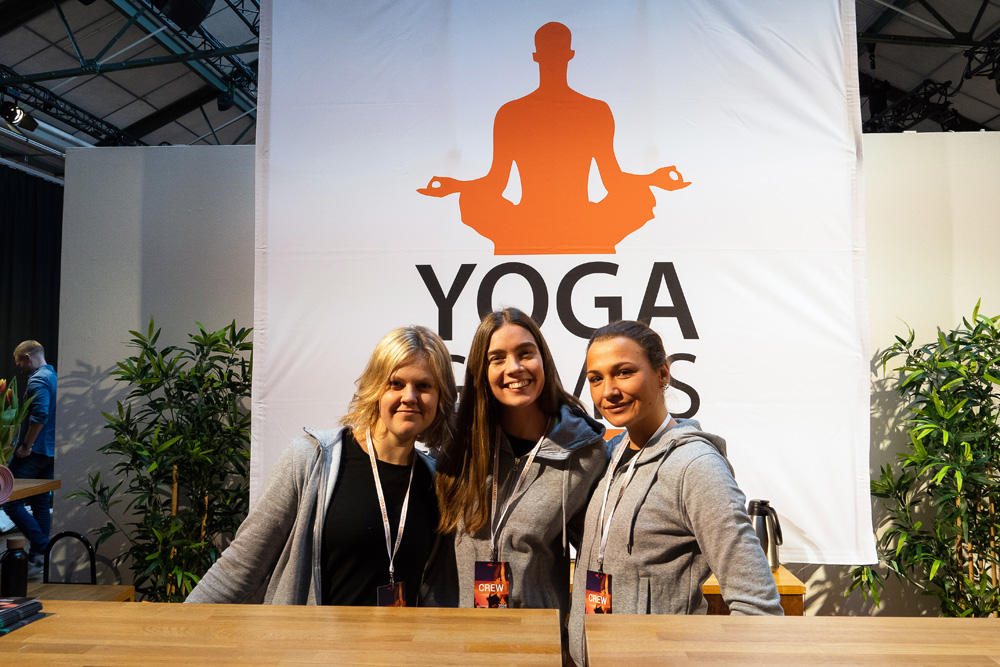 HOW DO I BOOK MY TICKET
When booking, you first choose which days you want to go, in step two you then choose the classes you want. Feel free to read through the schedule before so you know a little about the classes and teachers.
The classes are marked in the categories Recovery – Flow – Talk and Workshop.
Once you have booked your classes, you are guaranteed your place on them. After completing the booking, you will receive a booking confirmation/receipt via email. Changes to your schedule can be made afterward by contacting us.
Yoga Games is a weekend to get new contacts and network with others who are interested in yoga. Another bonus is our free studio where we release tickets every hour for classes and lectures that are completely free!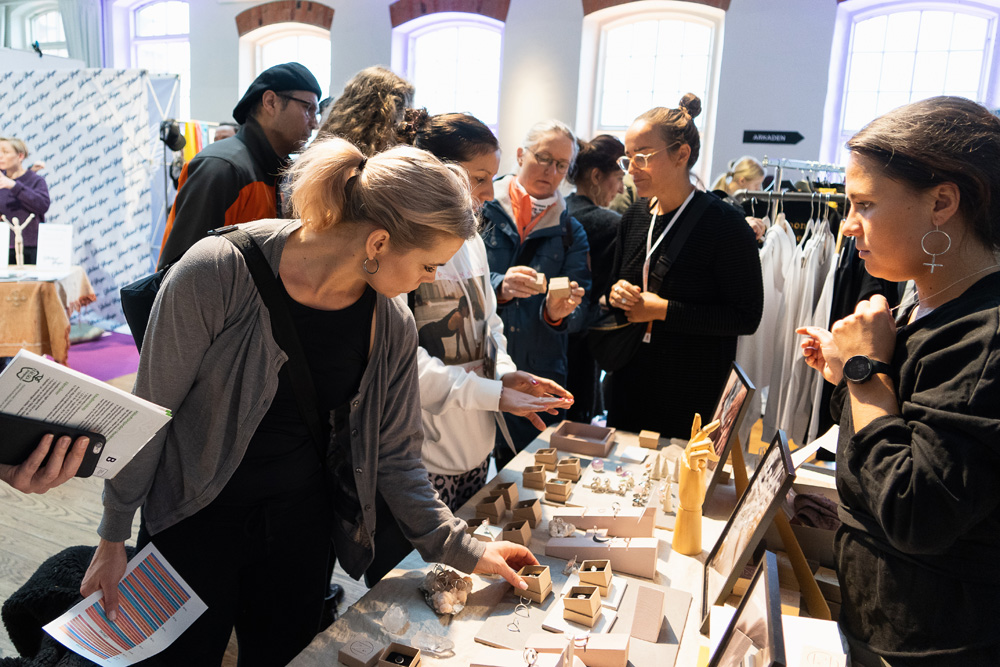 MARKETPLACE
A large bonus during Yoga Games Saturday and Sunday is our energy-rich Markeplace where our exhibitors usually have a really good offer exclusively for you! Completely free entrance and open to the public, no tickets needed.

FREE YOGA STUDIO
Yoga Games also offers a free yoga stuido. It is not possible to book a ticket there, it is only on site drop in. You pick up your ticket no earlier than 60 minutes before the class starts. Everyone is welcome, even those who have not bought tickets for the event. Bring your own yoga mat.
SATURDAY

12.30-13.30
Feel Good by Cornelias Balance™
Cornelias Balance

14.30-15.30
GLOBAL YOGA COMPASSION
Anna Kronlid

16.15-17.15
Conscious Talks (Teatern)
Pål Dobrin med flera
SUNDAY

09.45-10.45
De Souza Slow Hips
Elaine De Souza

11.30-12.30
Global Yoga för Alla
Johanna Hector & Lisa M Jagemark

13.30-14.30
Conscious Talks (Teatern)
Pål Dobrin med flera

15.30-16.30
Relax & Restore med Hästens
Klara Öhlén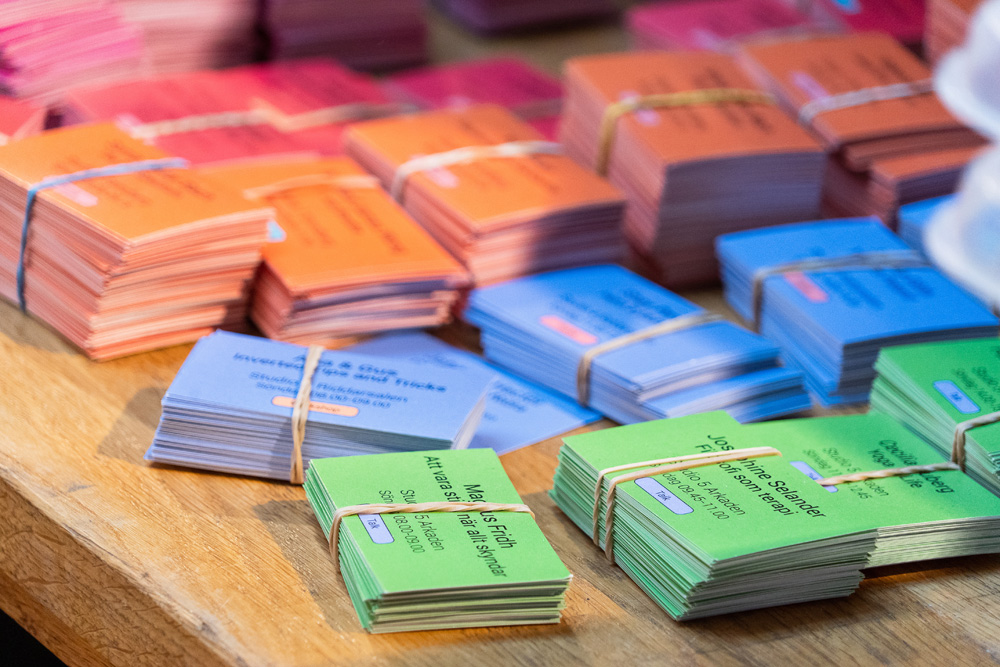 TICKETS FOR SINGLE CLASSES
Tickets for SINGLE classes can be purchased on-site every and cost SEK 400 per class on Saturday and Sunday. Friday's workshops cost SEK 700.
Advance booking can only be made on full days, then 5 classes per day are included.
It is important to keep in mind that a lot of classes can get full, so if you really want a place in a special class, we recommend booking in advance.
FIND US
Address: Quality Hotell 11, Maskingatan 11, 417 64 Göteborg.
WELCOME