COPENHAGEN NOVEMBER 4-6, 2022
the Nordic Yoga Conference
ENJOY YOGA GAMES IN COPENHAGEN!
We are offering a schedule with a wide range of different forms of yoga, interesting lectures, and workshops as well as a mix of international, national, and local presenters. Our goal is to provide new experiences and get more people to discover the beautiful world of yoga.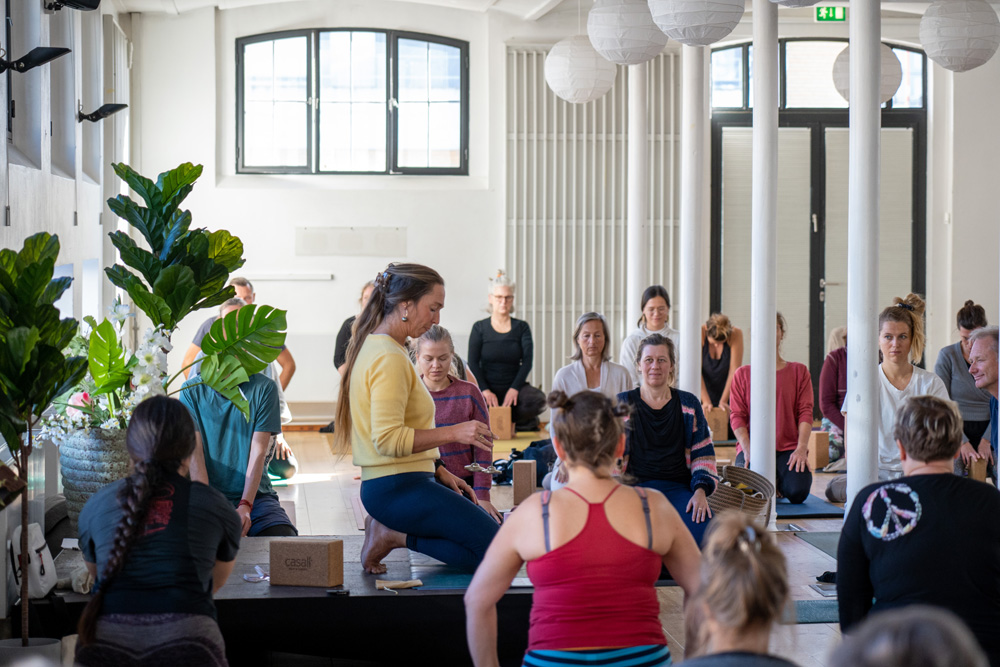 Diversity in Union
The theme of Yoga Games in Copenhagen is "Diversity in Union" – that's exactly what Yoga Games is:
An opportunity to experience yoga from many angles and through different approaches and inspire you to go deeper or go new ways, to expand your horizons and maybe try something for the very first time.
As we gather around yoga, there is room to celebrate both the community and our differences, and we can experience how we each contribute – in our very own way – to the whole.
Come exactly as you are. We look forward to seeing you!
We have fantastic line-up with wonderful local teachers mixed with some of the best in the world. International teachers include Michael James Wong, Matt Giordano, Amir Jann, and Rebecca Rasmussen. Several of them are highly sought after around the world where they teach at international festivals.
We also have internationally sought-after Johanna Hector from Sweden.
Among the local stars are lovely Stina Madelaire, Kristine Rost, Mia Birgitte Gorm Hansen, and Svend Trier.
The classes are mixed with several different yoga styles and levels so everyone can be challenged, beginners as well as experienced. Our goal is to inspire and for more people to take part in the wonderful world of yoga!
Yoga Games started in 2011 in Gothenburg and then grew to Stockholm in 2015, Malmö in 2018, Copenhagen in 2021 and Båstad 2022.
PRICE
Book at latest July 3rd
Friday 95 Euro
Saturday and Sunday 225 Euro
Saturday or Sunday 120 Euro
Book at latest September 30
Friday 120 Euro
Saturday and Sunday 245 Euro
Saturday or Sunday 135 Euro
Book from October 1
Friday 130 Euro
Saturday and Sunday 255 Euro
Saturday or Sunday 145 Euro

MARKETPLACE
Part of the event is the Marketplace where companies showcase and market their brand and products. There is room for about 35 companies/brands and can be booked now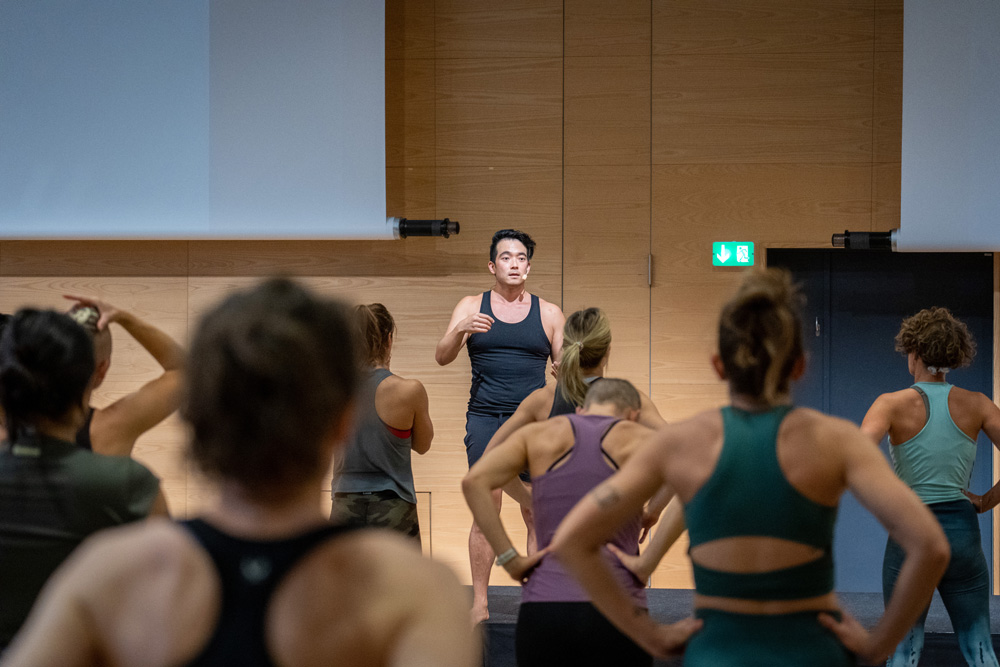 Free yoga studio
During Yoga Games we offer a free yoga Studio. It is not possible to book a ticket, and there is only room for a certain amount of participants. It is free to attend classes and lectures in the studio meaning that everyone is welcome, even if you haven't purchased a ticket to Yoga Games. Bring your yoga mat.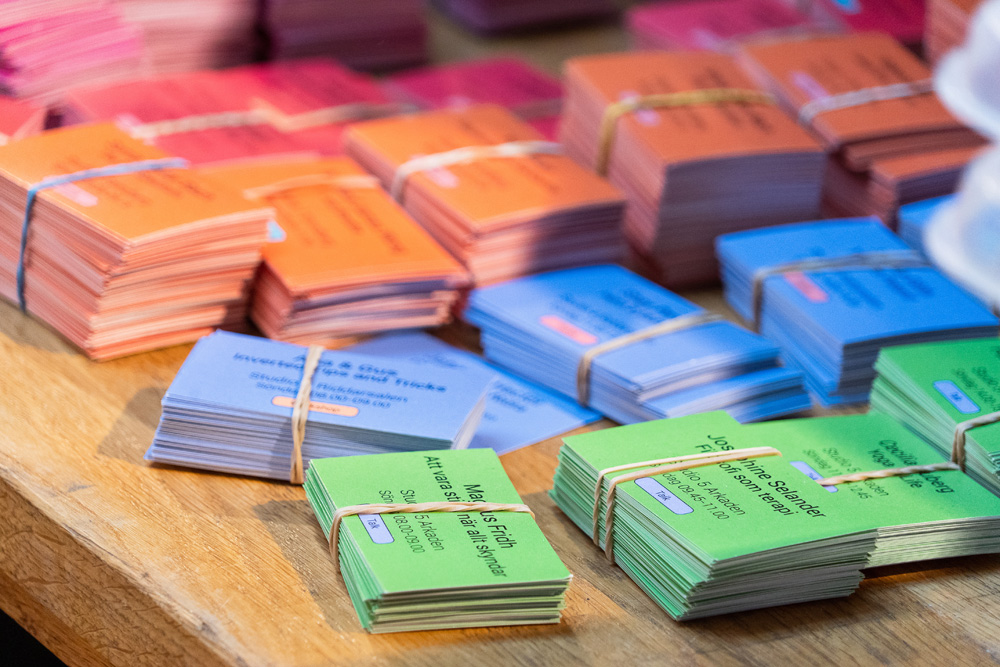 TICKETS FOR SINGLE CLASSES
Tickets for individual classes can be purchased on-site every month and cost 400 DKK per class on Saturday and Sunday. Friday's workshops cost 700 DKK. Advance booking can only be made on full days, then 5 classes per day are included. It is important to keep in mind that a lot of classes can get full, so if you really want a place in a special class, we recommend booking in advance.
Find us
Adress: CPH Congefence – a part of DGI Byen,Tietgensgade 65, 1704 København, Danmark. For map click HERE
Entrance from the CONFERENCE CENTRE, Kvægtorvsgade!
Train
Enter at Copenhagen Central Station (Hovedbanegard) and it´s just a 300 meters walk. Enter the stairs opposite the main building and then to the right.
Flying
Go by train to Central station like above.

Volunteer
Every year, we get help from several volunteers in the implantation of The Nordic Yoga Conference. The volunteers have job assignments such as packing the goodie-bags, studio host, cloakroom crew, and at the information desk.
The volunteers are not paid for the days that they offer their help, however, they are offered food and beverages during the day and they get a one-day ticket for free the day that they are not working. We receive many applications and the ones who have participated earlier have an advantage.
Ambassador
We always need good ambassadors. Do you want to spread the word about Yoga Games? You will get your own discount code that you promote, when the code is used 6 times you will get a free ticket to Yoga Games. Please contact copenhagen@yogagames.org to get started
WELCOME