MALMO May 13-14
The Nordic Yoga Conference
Yoga Games Malmö will be back in May 2023 for the fourth time. This time in a new exciting venue at Malmö Arena Hotel. We look forward to an event with width from various forms of yoga, interesting lectures, and workshops as well as a mix of international, national, and local presenters. Our goal is to offer new experiences and to get more people to discover the wonderful world of yoga.
Tickets are sold with an early bird discount so the earlier you book the cheaper the price will be and you have more chances to get a spot in the classes you want the most.
TEACHERS & PROGRAM
The schedule offers a wide variety where teachers and types of yoga. New to Malmö are Simon Park, Hiro Landazuri, Magnus Fridh, and Sheila Arnell, all made huge success at Yoga Games events in other cities.
Some favorites who are coming back are Michale James Wong, Adam Hulser, Johanna Hector, and Emilia Löf Karlsson. We are very proud to present some of the most interesting local teahers. Workshops, yoga classes, meditations, and lectures are offered for you to choose your own schedule for the weekend.

Bookings are made on full days Saturday and/or Sunday. Choose your own combination. If you book early, you get a discount and have the best chance of a place before your favorites are fully booked.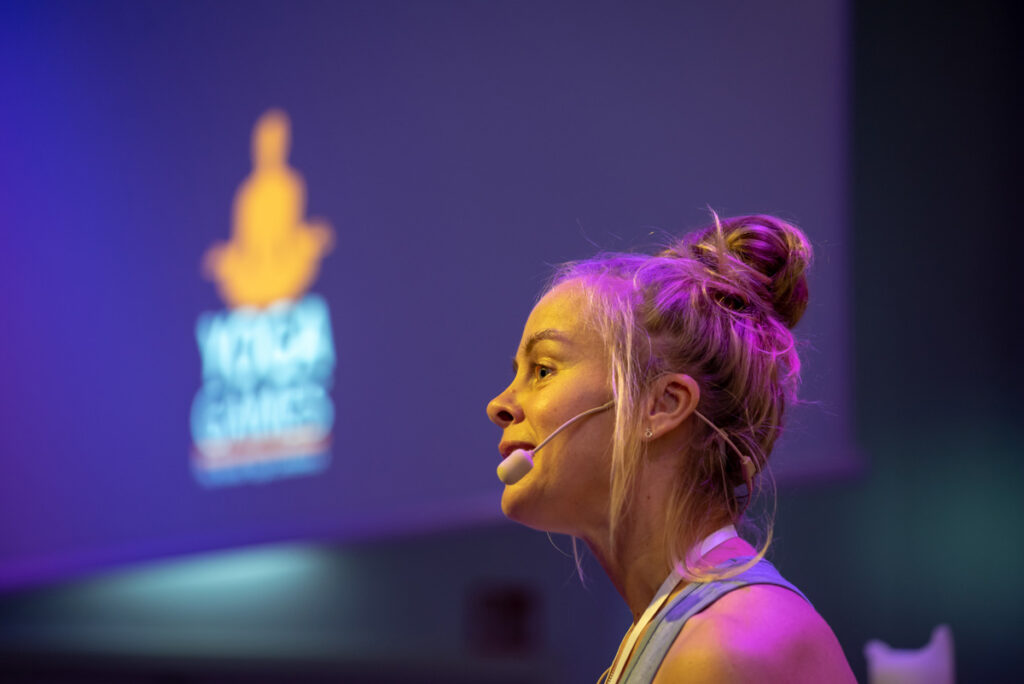 INSPIRATION JOY AND COMMUNITY
Yoga Games is the number one place to be for anyone with an interest in yoga!
PRICE
Super Early Bird
Book at the latest January 8
Saturday and Sunday 215 Euro
Saturday or Sunday 130 Euro
Early Bird
Book at the latest April 2
Saturday and Sunday 235 Euro
Saturday or Sunday 140 Euro
Book from April 3
Saturday and Sunday 255 Euro
Saturday or Sunday 155 Euro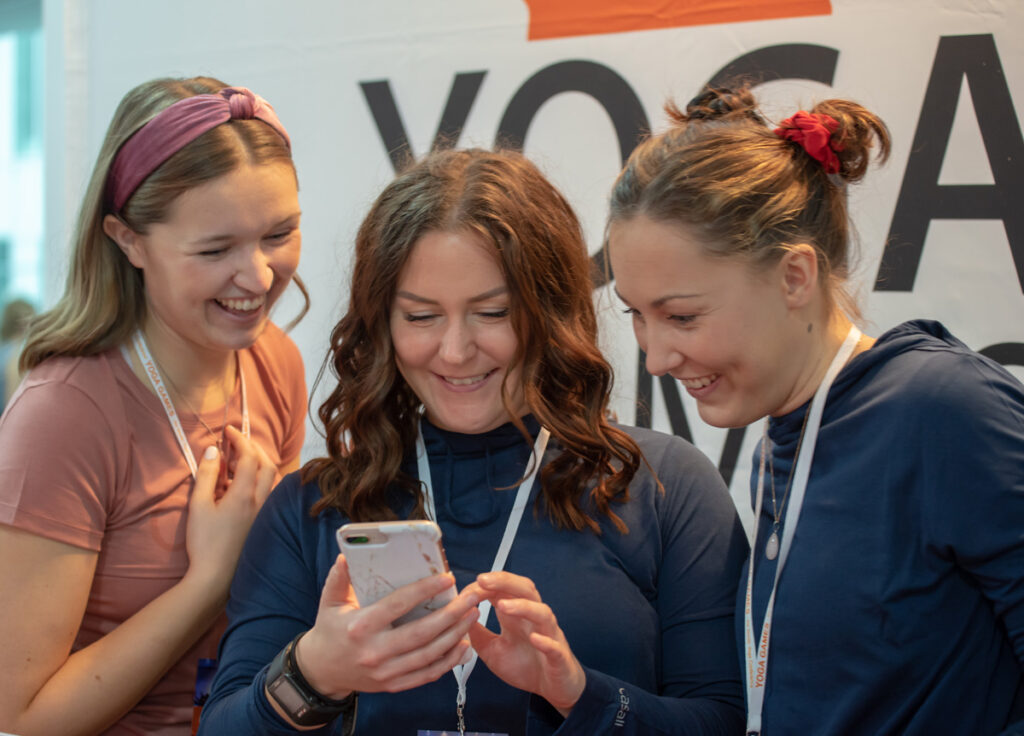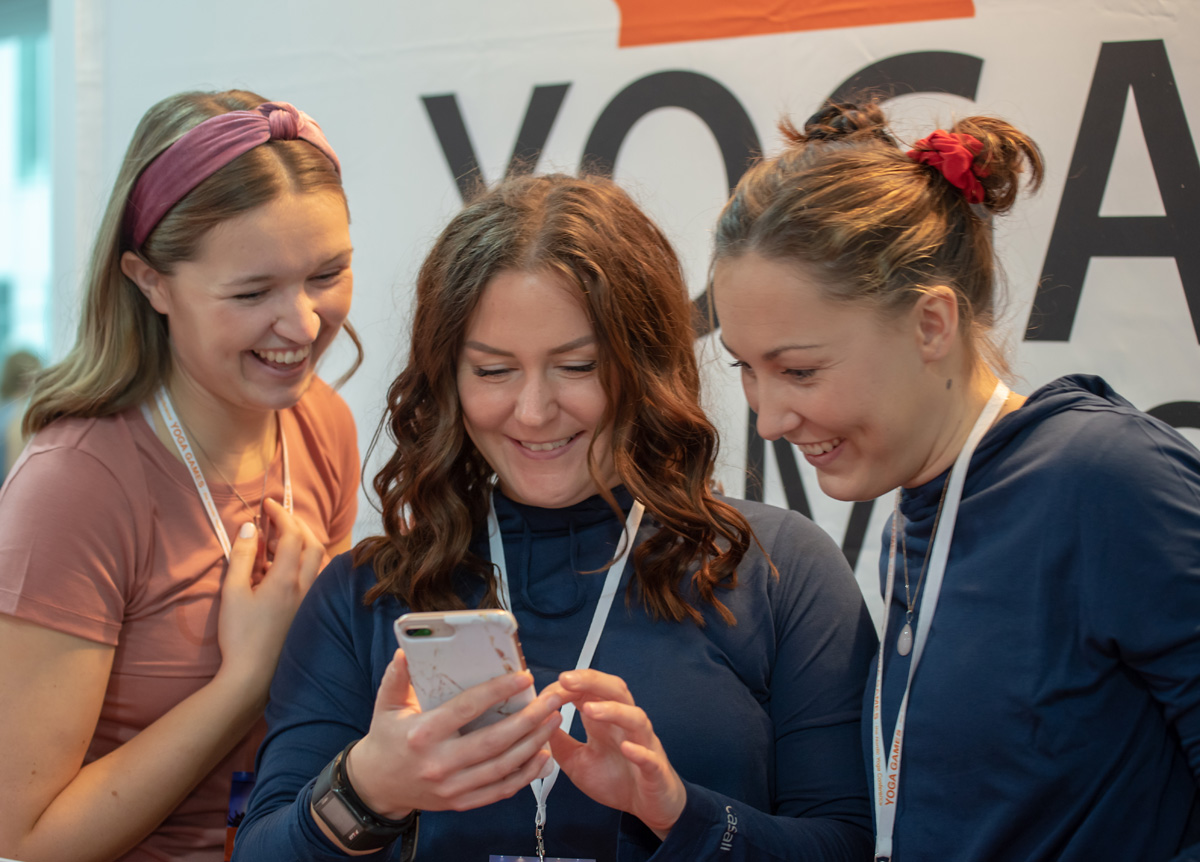 HOW DO I BOOK MY TICKET?
When booking, first choose which days to go, in step two you then choose the classes you want. Feel free to read through the schedule before so you know a little about the classes and teachers.
The classes are marked in the categories Recovery – Flow – Talk and Workshop.
Once you have booked your classes, you are guaranteed your place on them. After completing the booking, you will receive a booking confirmation/receipt via email. Changes to your schedule can be made afterward by contacting us.
Tickets for single classes can be purchased on-site if available and cost SEK 400 per class on Saturday and Sunday. Friday's workshops cost SEK 800.
FREE YOGA classes
Yoga Games Malmö also offers free yoga classes, where it is free to join classes and lectures. You cannot book tickets, first comes first served applies. All are welcome, even those who have not bought tickets. Bring your yoga mat.

Marketplace
A large part of the event is the health exhibition where companies promote their brand and products. There is space for about 30 companies.
Get exclusive offers and news from well-known brands in health, exercise, and well-being.
Examples include training clothes, yoga studios, yoga courses, teacher trainings, yoga mats and accessories for yoga, charities, health food, online concepts, massages, and more. All with a focus on a healthy and sustainable life.
In April, Yoga Games – the Nordic Yoga Conference takes place at Radisson Blu Scandinavia in central Gothenburg. It´s a brand new venue for this event and we are very excited. The hotel offers a great atmosphere and we partner up with Hagabadet in the same building. A large part of the event is the popular Exhibitors on Saturday and Sunday, where brands show products and services to visitors, often with nice deals. In total, about 20 companies exhibit at Yoga Games Gothenburg.
There is no entrance fee and you do not need to have booked a ticket to the Yoga Games, open and free to the public.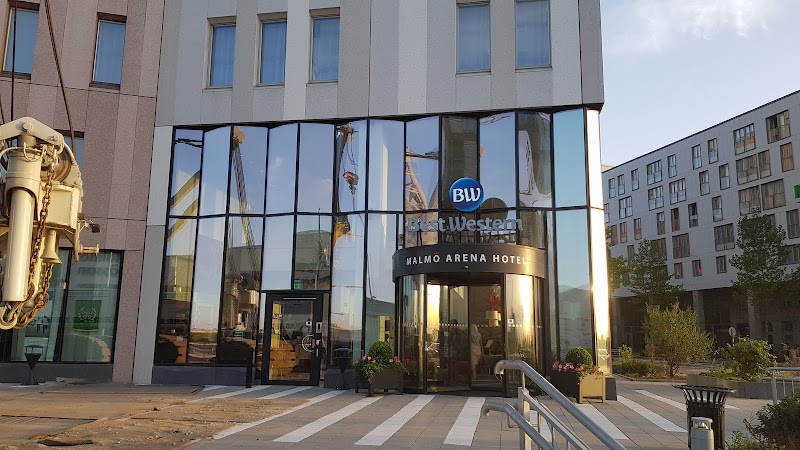 Malmö Arena Hotell
A limited number of rooms are reserved for the special price "Event Special Promotion" at Malmö Arena Hotel.
PLEASE NOTE that the correct date and number of people must be stated directly on the front page to get the correct price.
Please click link below for booking
FIND US
Malmö Arena Hotel, Hyllie Boulevard 12, 215 32 Malmö, Sverige
BY TRAIN
Hyllie station has a unique location in the Öresund region. Copenhagen Airport is only 12 minutes away by train.
The closest train station in Malmö is Triangeln, which is only 3 minutes away, and Malmö Central Station is 6 minutes away. The trains stop around the clock at Hyllie Station which is about 250 meters from Malmö Arena Hotel.
BUS
Several local buses stop just outside Malmö Arena Hotel at the bus stop Hyllie Vattenpark.
The inter city buses in Malmö are green and the regional buses are yellow. The regional buses that stop in Hyllie stop by the station square just 250 meters away from Malmö Arena Hotel.
BY AIR
Since being located close to Denmark and both Copenhagen Airport and Malmö Airport Sturup creates great possibilities for international events.
WELCOME