COPENHAGEN OCTOBER 23-34, 2021
YOGA GAMES MARKETPLACE
Yoga Games – the Nordic Yoga Conference in Copenhagen is taking place October 22-24, at DGI Conference centre. This is the first time in Denmark and we and are very much looking forward to this! A part of the event is a large Marketplace on Saturday and Sunday where companies get the opportunity to showcase and market their brands and products.
The Marketplace is free and open to the public.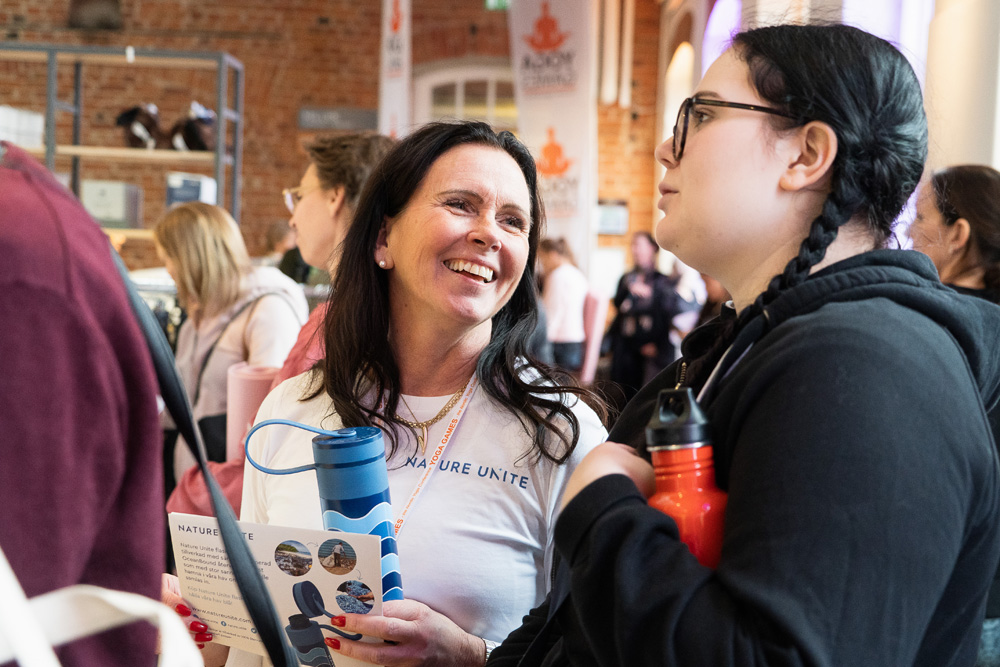 About 35 companies have stands at the Yoga Games Marketplace. It´s a unique opportunity to meet the audience face to face, build customer relationships, exposing brands, and make inquiries.
Yoga Games is a meeting point for yogis and entrepreneurs in the Scandinavian yoga industry. As an exhibitor, you will also get exposure on this website as well as a number of free tickets to the Yoga Games for your crew or market activity.
There are four different options that vary in size and price depending on what you need. This is your chance to market your products and services exclusively to the movers, shakers, and influencers in the growing yoga community.

CLASS OR LECTURE
Yoga Games offers exhibitors to keep their own class or lecture. This is done in the Drop In the studio where anyone can participate. There is no cost to attend classes or lectures in Drop In studio and you do not need to have purchased a ticket to Yoga Games. You can not pre-book this studio.
OPENING HOURS
Saturday 08-19
Sunday 09-17.30
BOOKING AND PRICES
If you are interested and want some more information please contact us at marketplace@yogagames.org
6 sq.m 8 000 DDK
12 sq.m 16 000 DDK
24 sq.m 28 000 DDK
Mini stand (shared 6 sq.m): 4000 DDK

20% Premiere discount in Copenhagen 2021 on all bookings An invoice will be sent after booking with 30 days due date.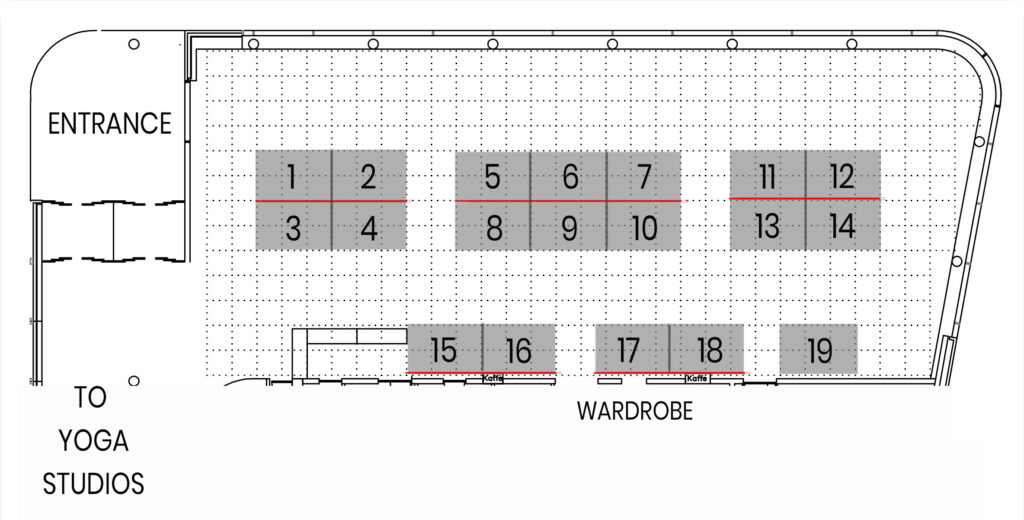 Each number is 6 SQM. When booking larger please choose more than one number. For Mini stand you share one number with another Mini stand.
Red marks are walls that are included.