MALMÖ MAY 13-14
YOGA GAMES MARKETPLACE
Yoga Games – the Nordic Yoga Conference started in Malmö with great success in 2018. A part of the event is a large Marketplace where companies get the opportunity to showcase and market their brands and products. The Marketplace is free and open to the public.
This year we move into a new venue at Malmö Arena Hotel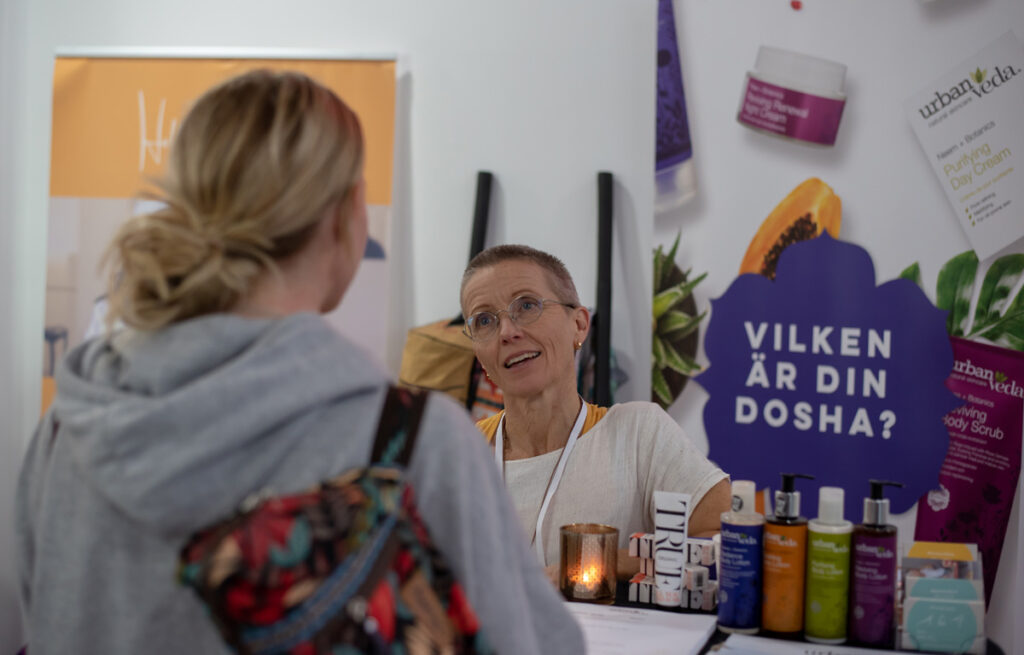 Welcome to the new venue in Malmö Arena Hotell in 2023
Opening hours:
Saturday 08.00 – 19.00
Sunday 09.00 – 17.30
About 20 companies have a stand at the Yoga Games Marketplace. As a visitor, you get the opportunity to meet well-known companies and brands from the health and wellness industry. In most stands, you are able to buy products.


SUSTAINABILITY
For us, it is important that everyone takes their responsibility and makes an extra effort so that we all have a better future and a functioning planet. From 2020, we require all exhibitors to describe in what way they strive to achieve this goal. It can be in production, transport, packaging, resource consumption, personnel issues, etc.
Together we will contribute to healthier bodies and minds that enjoy a prosperous planet!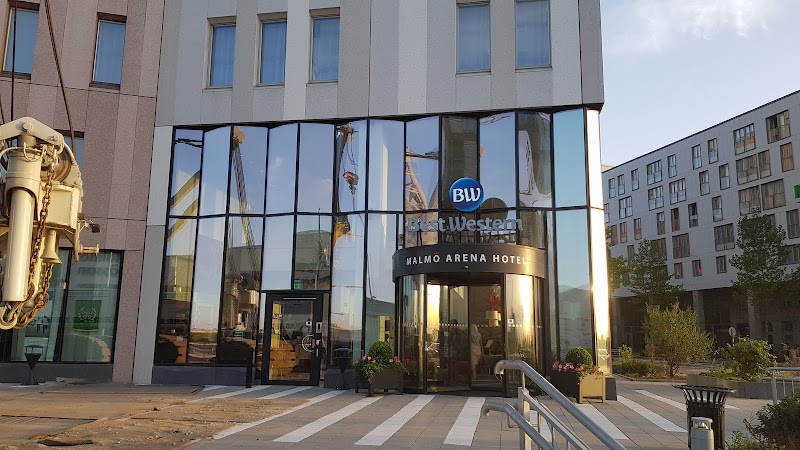 Malmö Arena Hotell
A limited number of rooms are reserved for the special price "Event Special Promotion" at Malmö Arena Hotel.
PLEASE NOTE that the correct date and number of people must be stated directly on the front page to get the correct price.
Please click link below for booking
Find us
Malmö Arena Hotel, Hyllie Boulevard 12, 215 32 Malmö
Train
Hyllie station has a unique location in the Öresund region. Copenhagen Airport is only 12 minutes away by train. The closest train station in Malmö is Triangeln, which is only 3 minutes away, and Malmö Central Station is 6 minutes away. The trains stop around the clock at Hyllie Station which is about 250 meters from Malmö Arena Hotel.
Bus
Several local buses stop just outside Malmömässan at the bus stop Hyllie Vattenpark. The inter city buses in Malmö are green and the regional buses are yellow. The regional buses that stop in Hyllie stop by the station square just 250 meters away from Malmö Arena Hotel.
Air
Since being located close to Denmark and both Copenhagen Airport and Malmö Airport Sturup creates great possibilities for international events.
If you fly to Copenhagen then you can be at the first train stop in Sweden, Hyllie Station, in only 12 minutes!
From Malmö Airport you can get to Malmö Arena Hotel by car or taxi in 30 minutes. There are also buses from the airport straight to the city of Malmö where you can change to local buses or train to the venue.
Car
Malmö Arena Hotel is located just by the main road Inre Ringvägen in the area Hyllie in Malmö. In the area there are over 3000 parking spaces and also charging stations for electric cars. More info regarding parking can be found at PMalmö´s website: www.pmalmo.se
WELCOME