STOCKHOLM
YOGA GAMES MARKETPLACE
Yoga Games – the Nordic Yoga Conference is arranged in the beautiful venue Münchenbryggeriet. As a part of the event, there is a large Marketplace where companies showcase their brand and products. About 50 companies have a stand at the Yoga Games Marketplace.
The Marketplace is free and open to the public.
VISITORS
You have a chance to experience new and well-known brands with exclusive offers and news in yoga, training, and wellness.
Example of companies is training clothes, yoga teacher trainings, yoga mats and props, supplements, massage, charity etc. All focusing on a healthier lifestyle.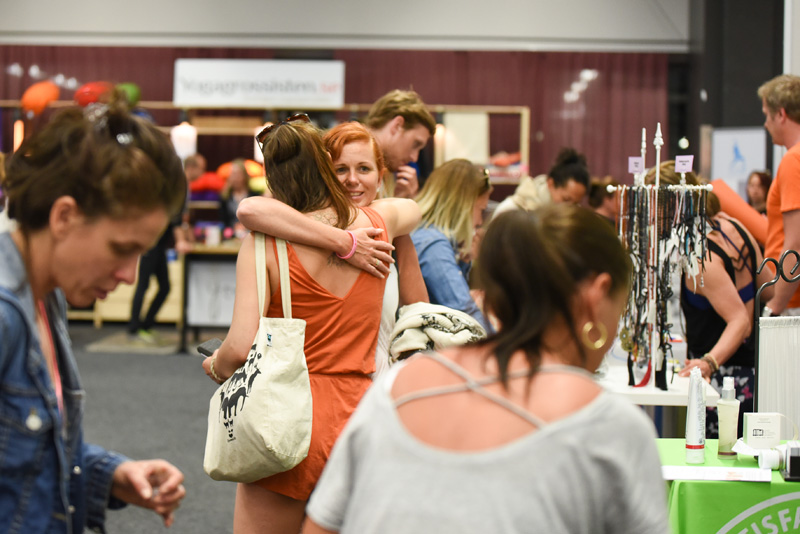 Opening Hours
Saturday 08.30-19
Sunday 09-17.30
Free Yoga Studio
During Yoga Games we offer a free yoga Studio. It is not possible to book a ticket, and there is only room for a certain amount of participants. It is free to attend classes and lectures in the studio meaning that everyone is welcome, even if you haven't purchased a ticket to Yoga Games. Bring your yoga mat.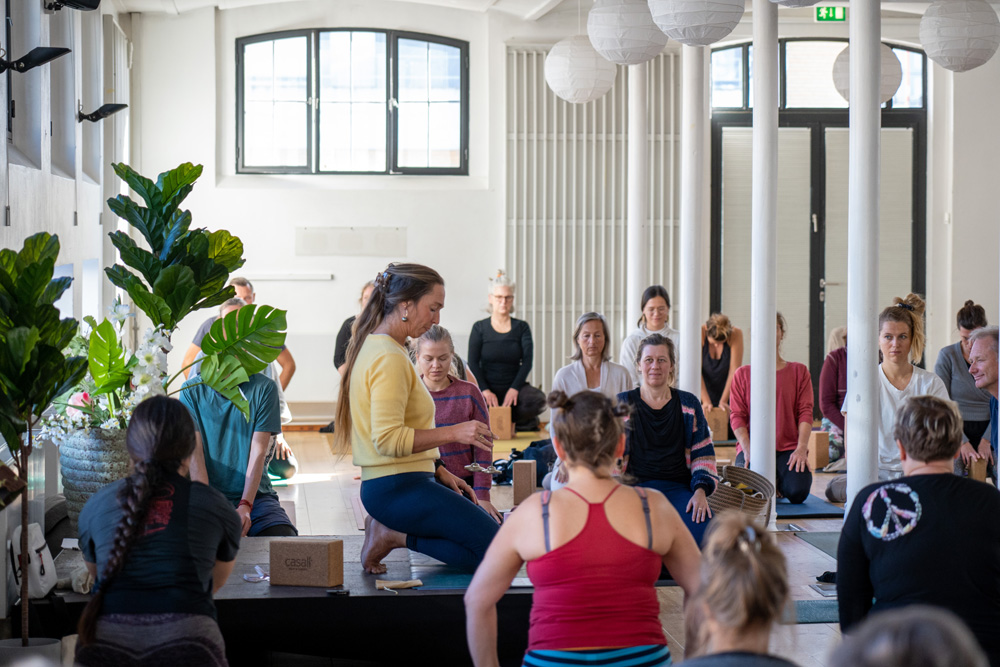 Saturday
9.00 – 10.00 Jenny Ström Lugn yoga för ett friskare liv
10:30 – 11:30 Camilla Dahlström Global yoga yin
12:30 – 13:30 Frida Wirsen Dance Energy Yoga
14:30 – 15:30 Lovisa Kristallworkshop med Oh la moon
16:15 – 17:15 Jenny Lindberg Yoga energy flow
18.00 – 19.00 Johanna Morlor Movement Medicine
Sunday
09:45 – 10:45 Isabella Habijan Foot focused Yin Yoga
11:30 – 12:30 Arianna Montanari Yoga Synergy
14:00- 15:00 Jenny Ström Lugn yoga för ett friskare liv
Exhibitors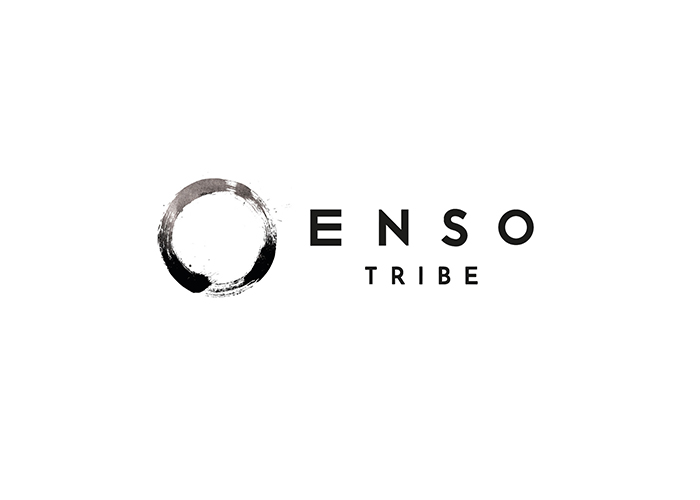 Small Talks stage in Marketplace
Get inspired and entertained by the short lectures on Saturday and Sunday in the Marketplace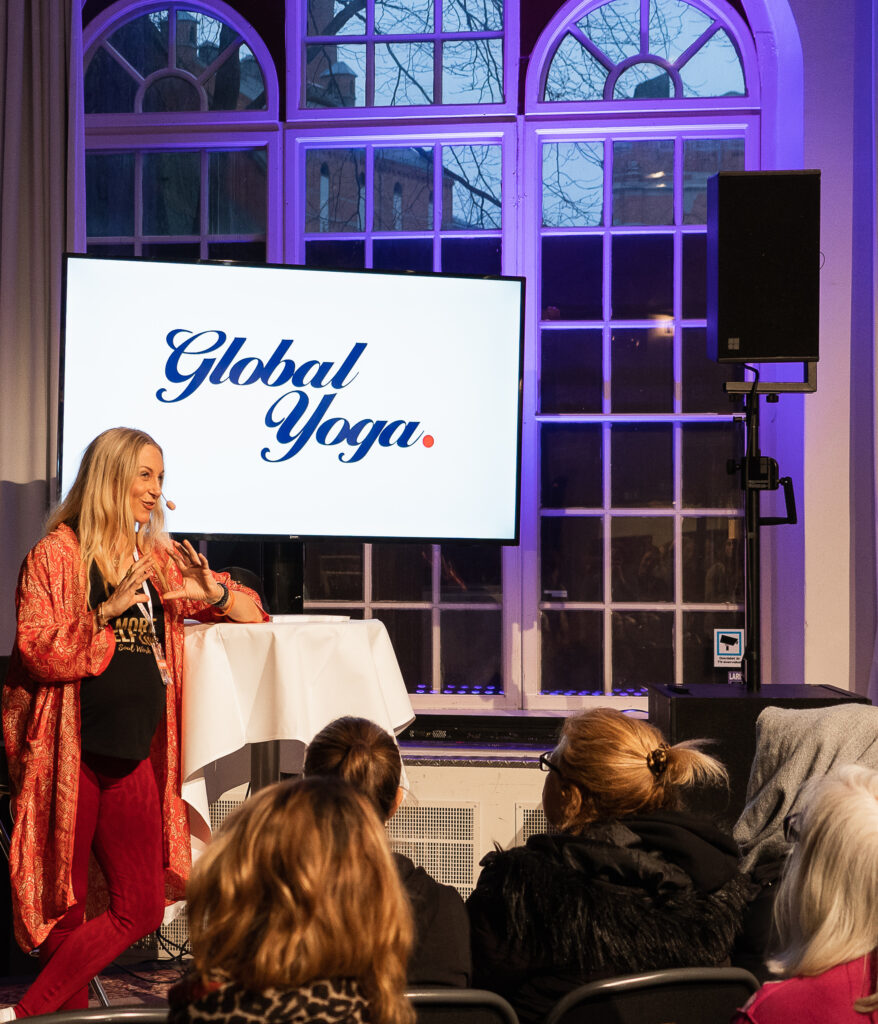 Saturday
11:45 – 11:55 Reiki – Anne Ninnas
11:55 – 12:05 Lifesystem- Louise Blomqvist
12:05 – 12:20 Sustainable lifestyle – Anders Åkesson
14:00 – 14:15 Zoezi Bokningssystemet för yogastudion – Pethra Ståhl
15:45 – 16:00 Våga Vila – Johanna Hector och Camilla Dahlström
16:00 – 16:10 Vibrations – Mateusz Krawiec
Sunday
11:10 – 11:20 Foot focused Yin Yoga – Isabella Habijan
12:50 – 13:05 Tripulse – Franziska Mesche
13:10 – 13:45 Conscious talks – Pål Dobrin m.fl.

Sustainability
For us, it is important that everyone takes their responsibility and makes an extra effort because we all need a better future and a functioning planet. We demand that all exhibitors state how they are Striving to achieve this goal. It can be in production, transport, packaging, resource consumption, etc.
Together we will contribute to healthier bodies and minds and enjoy a wonderful planet!
FREE YOGA STUDIO
Yoga Games offers free yoga classes on Saturday and Sunday. Anyone can participate and tickets are released one hour before class starts at the Information Desk. Please bring your own yoga mat.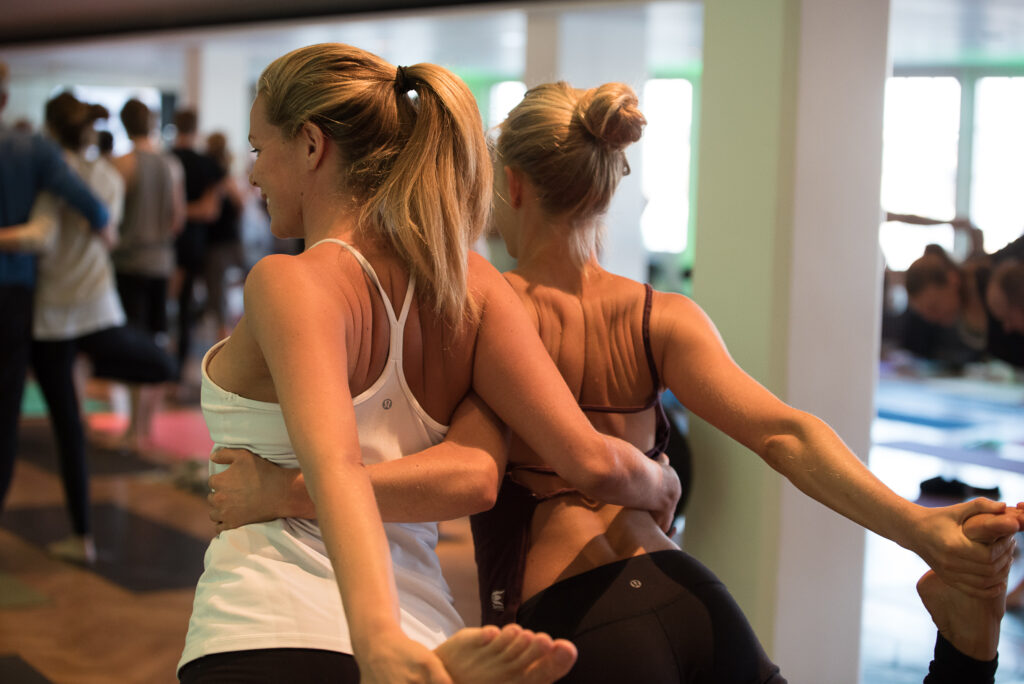 Find Us
Address: Münchenbryggeriet, Torkel Knutssonsgatan 2, 104 62 Stockholm. For map clock HERE


Train/Sub
Take the stain to the Central Station then the red subway line to Mariatorget. Exit at the Torkel Knutssonsgatan and Polishuset exit.
As you exit the subway station, take a right down Torkel Knutssonsgatan and follow this street about 400 meters to the Brewery which is situated on Torkel Knutssonsgatan number 2 on your left-hand side.
By Air
Skavsta, Arlanda and Bromma Airports: Take the "Flygbussarna" bus shuttle to Stockholm City Terminal. Change to the red subway line towards Norsborg, Telefonplan or Fruängen. Get off at Mariatorget.
Take the Torkel Knutssonsgatan and Polishuset exit. As you exit the subway station, take a right down Torkel Knutssonsgatan and follow this street about 300 meters to the Brewery which is situated on Torkel Knutssonsgatan number 2 on your left-hand side
WELCOME