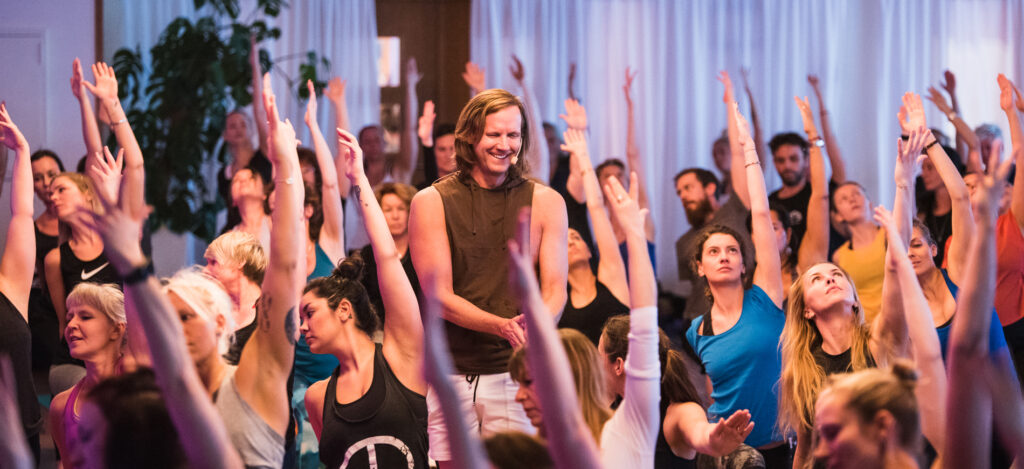 Rusty Wells in Malmö & Gothenburg
October 5-6
Exclusive events with Rusty Wells in Sweden! Between events in Oslo and Stockholm Rusty and Yoga Games are visiting Malmö and Gothenburg. Two cities where Rusty is highly appreciated since previous Yoga Games events.
Rusty Wells is a yogic messenger and the author of Bhakti Flow, A Training Guide for Practice and Life (Shambhala Publications). Rusty infuses his joyful, energetic, and often mind-blowing classes with his belief that we can best serve others and heal ourselves through unconditional love and devotion. To this end, he passes along his profound gratitude for breath, body, and mind through yoga's time-honored practices.
An experienced instructor and humble student, Rusty teaches his own style of yoga called Bhakti Flow. He leads teacher trainings as well as retreats and workshops around the world. He is also the author of the much appreciated book Bhakti Flow Yoga: A Training Guide for Practice and Life.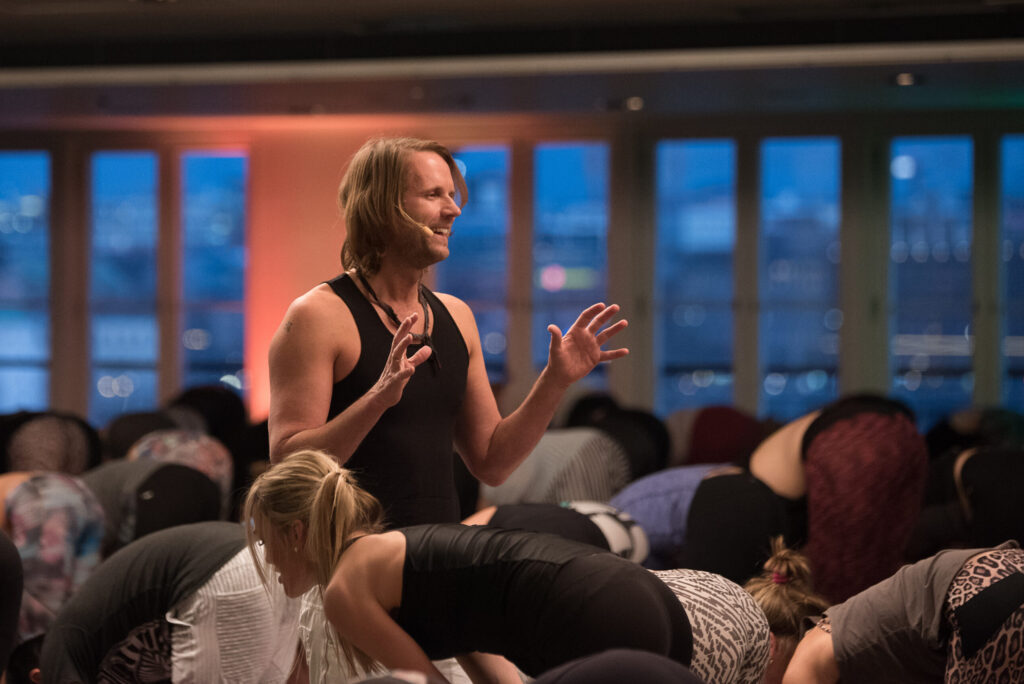 His classes are an experiential explosion of music, sweat, stillness, and energy that will open your heart and leave you overflowing with bliss.
Do not miss this chance for a unique event class in your city.
There will be laughter, sweat, singing, chanting and wonderful music, a real yoga party!
Malmö October 5 18.30-20.00
Spegelsalen, Kalendegatan 12
Gothenburg October 6 18.30-20.00
Radisson Blu Scandinavia Hotel, Södra Hamngatan 59
PRICE 49 Euro
ADAPTATION DURING AUTUMN EVENTS DUE TO COVID 19
As an organizer, we take responsibility for the events to be carried out in a safe way given the situation. For everyone's safety, the following measures are implemented:
Limits the number of participants in each room
Designated places for all participants
Different entrances / exits in the Studios
Different end times for classes
Different paths to the Studios
No physical contact between the participants (assisting)
Provides hand sanitizers at several stations
Clear signs to follow to/from Studios