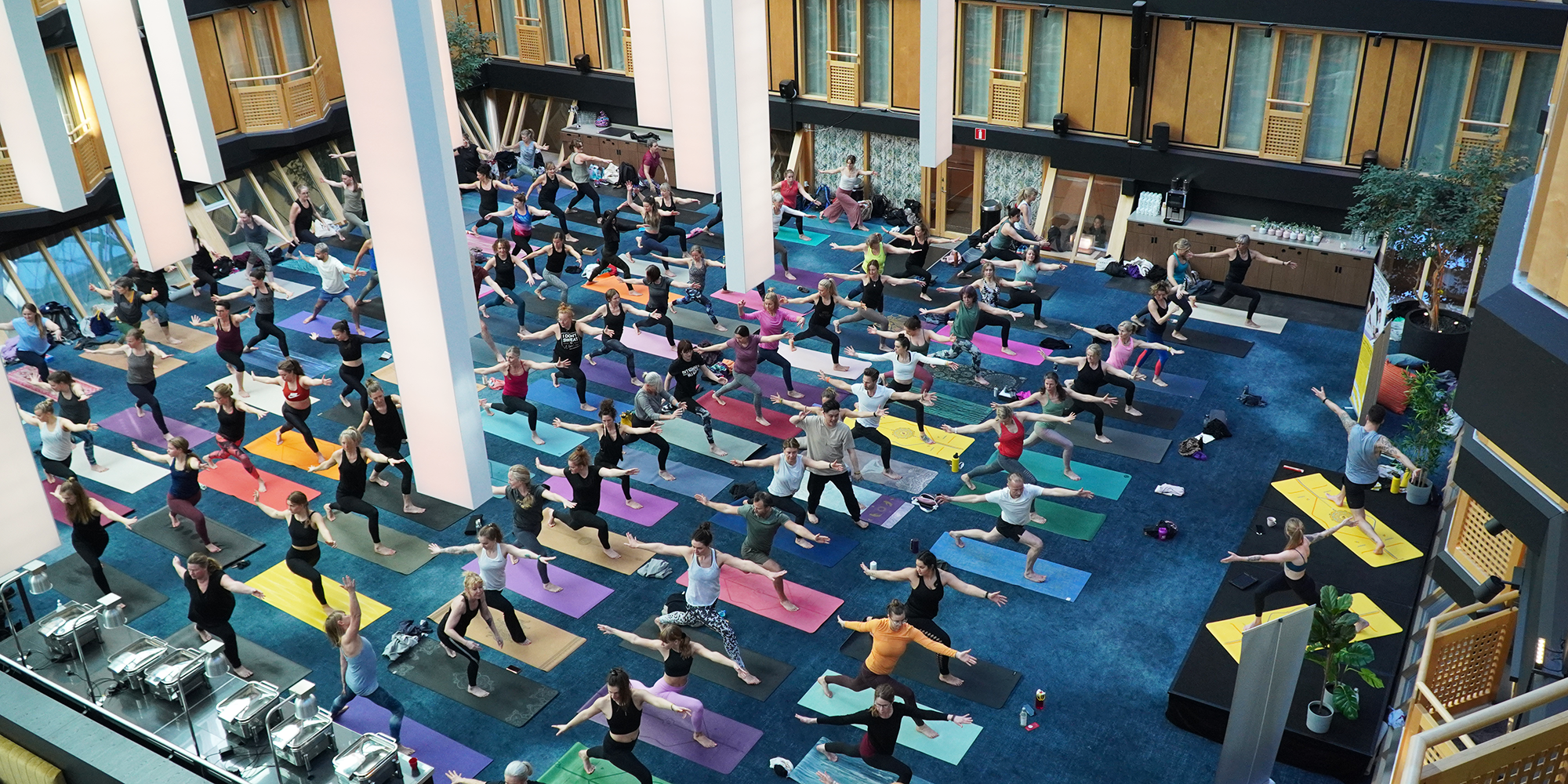 YOGA GAMES GÖTEBORG
12-14 APRIL – RADISSON BLU SCANDINAVIA
Yoga Games Gothenburg will be back in 2024. After moving into beautiful Radisson Scandinavia BLU in central Gothenburg we are continuing at the same location.
Hagabadet in the same building with lovely spa and Yoga studios are partner of the event. The number of tickets will be limited, so make sure to book your ticket early.
SUPER EARLY BIRD
Book your ticket at the latest December 3rd for best price!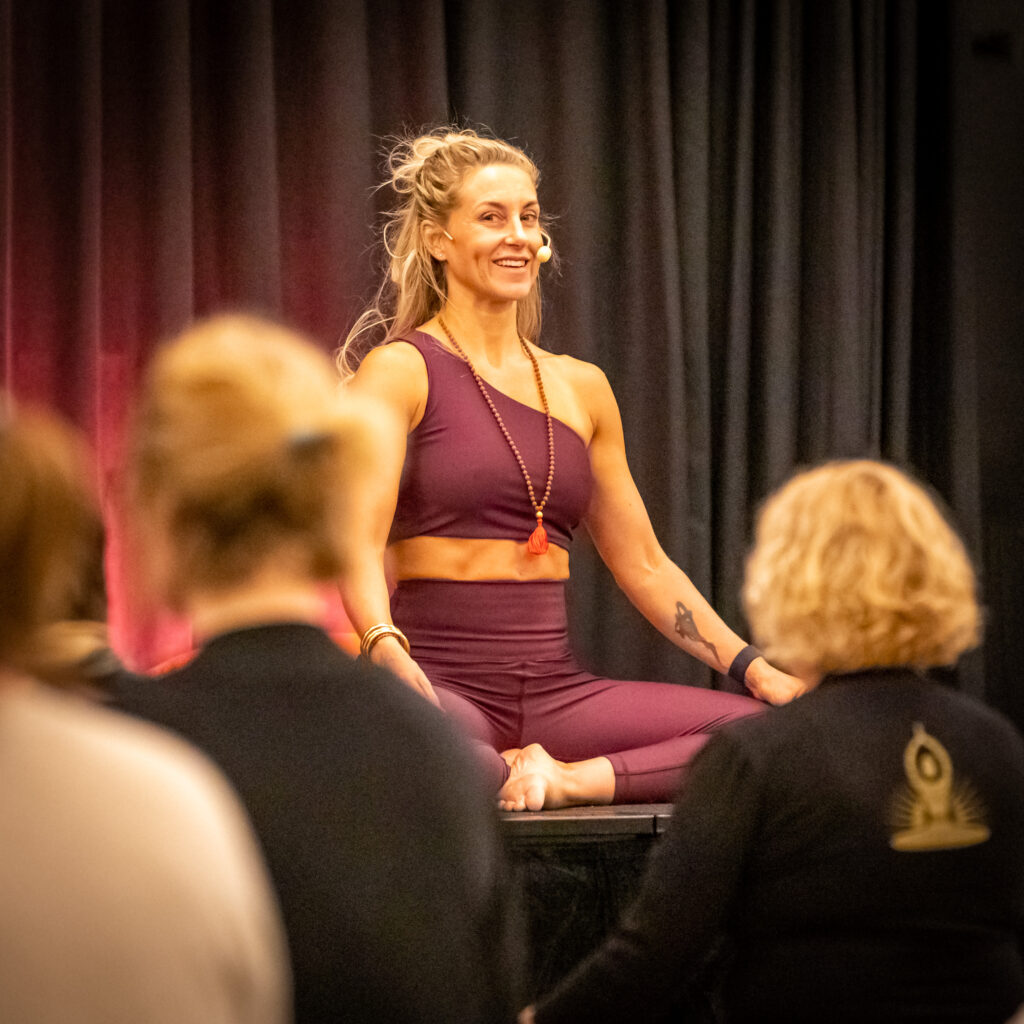 Yoga Games is the number one place to be for anyone with interest in yoga!
Program & Teachers
The program offers a variety where new exciting names are mixed with favorites from previous years. Workshops, yoga classes, meditations, and lectures are offered for you to choose your own schedule for the weekend. Among the teachers, we have the popular Michael James Wong, Cat Alip-Duglas, Amir Jaan, Johanna Hector, Rebecca Rasmussen and others.
In collaboration with Hagabadet, we also offer Hot Yoga and Flying yoga. The classes are divided into the categories, Flow, Recovery, Workshop and Talks and also into Beginners, All Levels, Experienced and English. This is to facilitate your choice of classes.
Bookings are made for full days Friday, Saturday and Sunday. Choose your own combination. On Friday, 3 hour workshops are offered to immerse yourself in. If you book early, you get a discount and have the best chance of a place before your favorites are fully booked.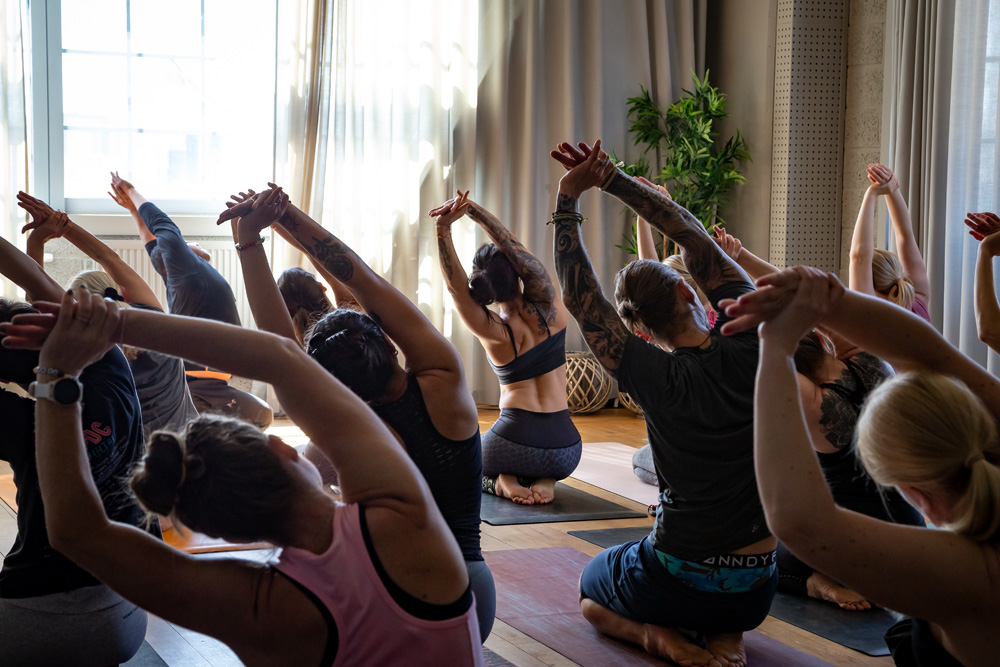 We lift ourselves and each other. Everyone will experience a prouder, stronger, and replenished feeling.
PRICE
Super Early Bird
Boka at the latest December 3
Friday 110 Euro
Saturday 145 Euro
Sunday 120 Euro
Saturday & Sunday 220 Euro
Early Bird
Boka at the latest February 25
Friday 120 Euro
Saturday 159 Euro
Sunday 135 Euro
Saturday & Sunday 235 Euro
Book from February 26
Friday 140 Euro
Saturday 170 Euro
Sunday 145 Euro
Saturday & Sunday 255 Euro
Includes: Friday two 3 hours workshops
Saturday & Sunday five classes per day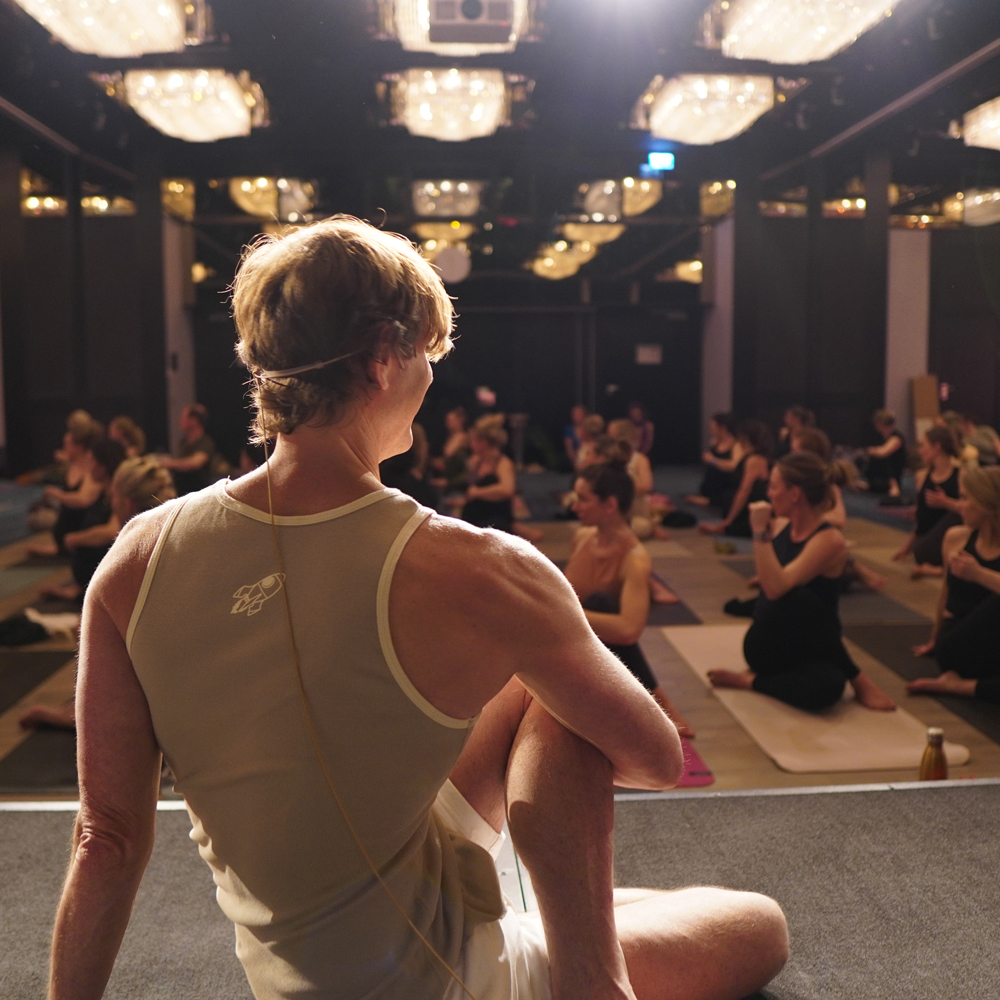 HOW DO I BOOK MY TICKET?
When booking, first choose the days you want to go, in the next step you choose your classes. Feel free to read through the schedule before so you know a little about the classes and teachers.
The classes are marked in the categories Recovery – Flow – Talk and Workshop.
Once you have booked your classes, you are guaranteed your place in them. After completing the booking, you will receive a booking confirmation/receipt via email. Changes to your schedule can be made afterward by contacting us.

MARKETPLACE
A large bonus during Yoga Games Saturday and Sunday is our energy-rich Markeplace where our exhibitors usually have a really good offer exclusively for you! Completely free entrance and open to the public, no tickets needed.
Get exclusive offers and news from well-known brands in health, exercise, and well-being.
Examples include training clothes, yoga studios, yoga courses, teacher trainings, yoga mats and accessories for yoga, charities, health food, online concepts, massages, and more. All with a focus on a healthy and sustainable life.
Opening Hours Marketplace
Saturday 08-19
Sunday 09-17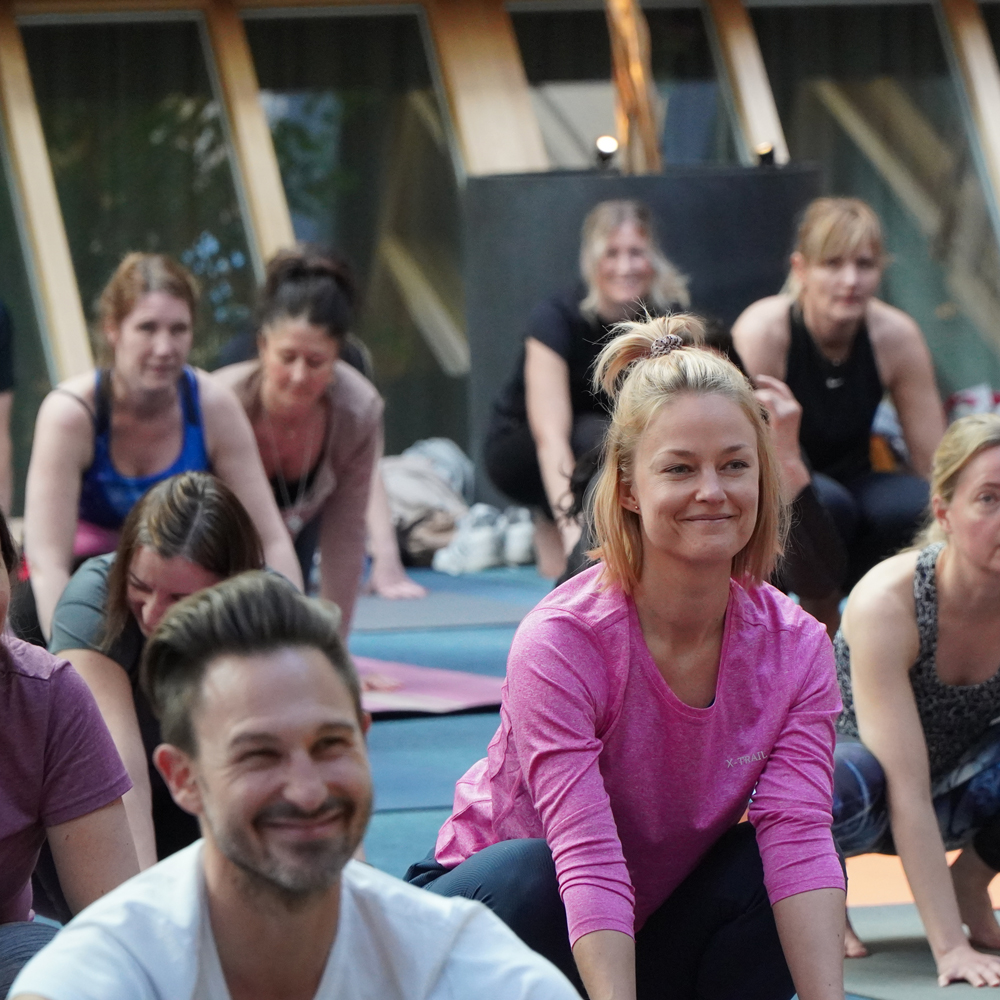 Free yoga classes
Yoga Games also offers a free yoga studio. It is not possible to book a ticket there, it is only on-site. You pick up your ticket no earlier than 60 minutes before the class starts. Everyone is welcome, even those who have not bought tickets for the event. program for Free yoga is released about 3 weeks before the event. Bring your own yoga mat.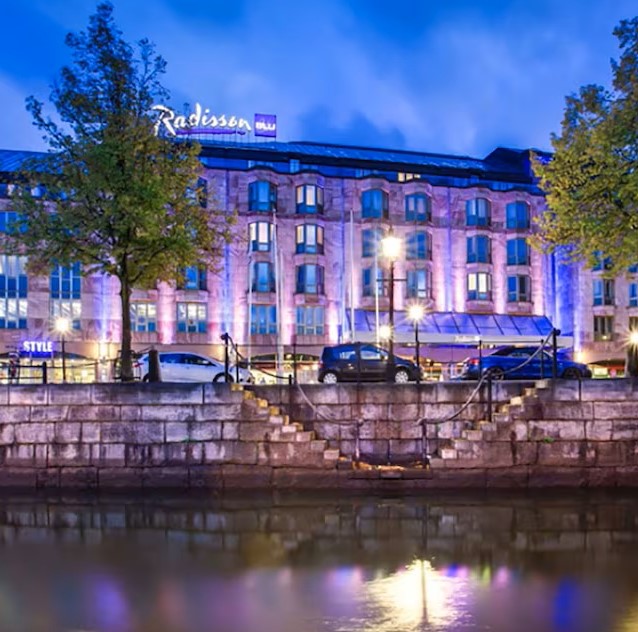 Book your room
Stay at Radisson BLU Scandinavia the same venue where the event takes place. It´s in the center of Gothenburg a 2-minute walk from the central station.
April 12-14 2024
1495 SEK Single
1695 SEK Twin
The price per night includes VAT and breakfast.
Normal price 2050 SEK per night
Use code YOGA and send your booking by email to sanna.kent@radissonblu.com
Find us
Address: Radisson Blu Scandinavia, Södra Hamngatan 59, 401 24 Göteborg
See map HERE
WELCOME