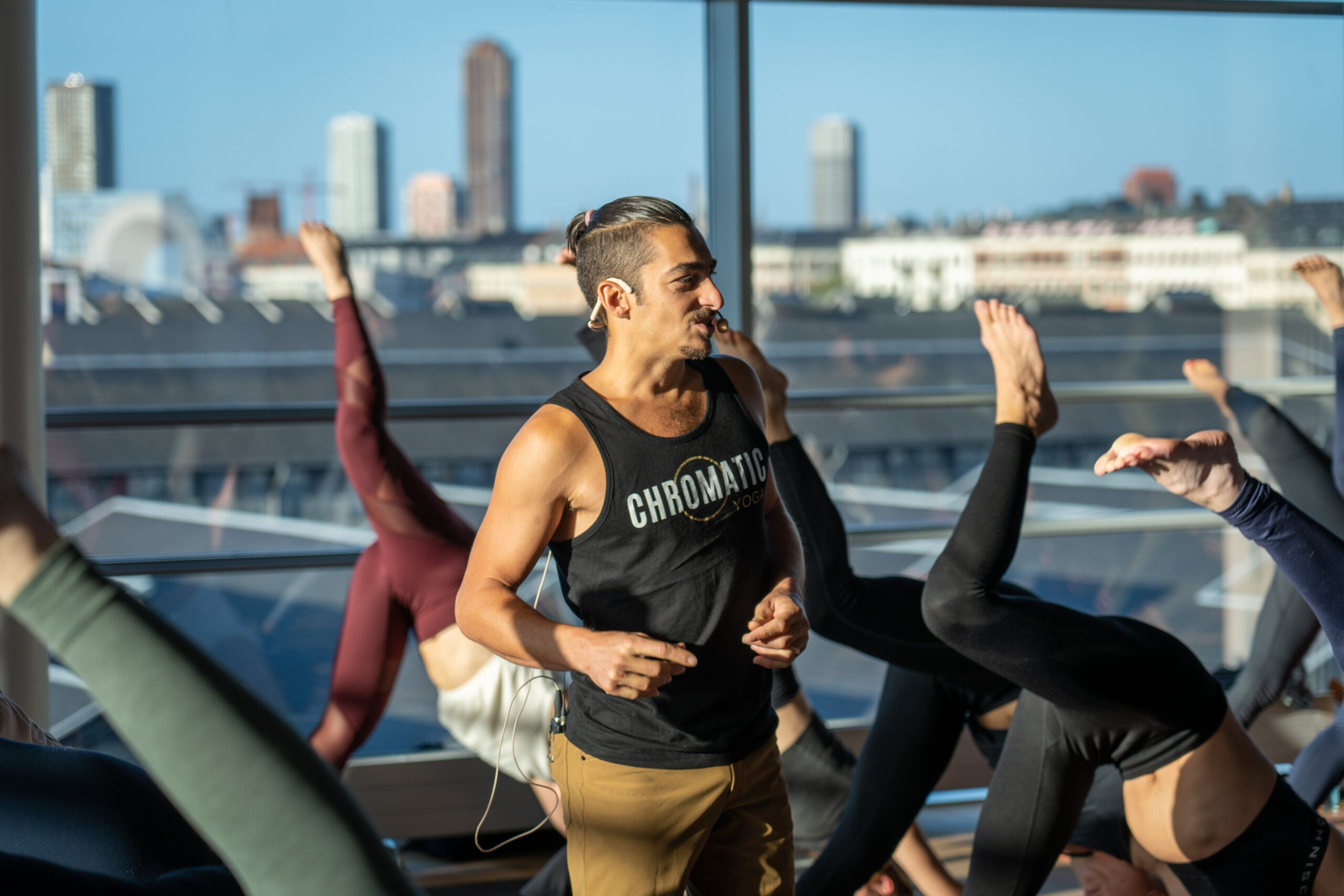 Anatomy in Motion 30 h
with Matt Giordano
HOTEL SKANSEN BÅSTAD, SWEDEN
19-21 SEPTEMBER
950 Euro

(Meals and accommodation not included)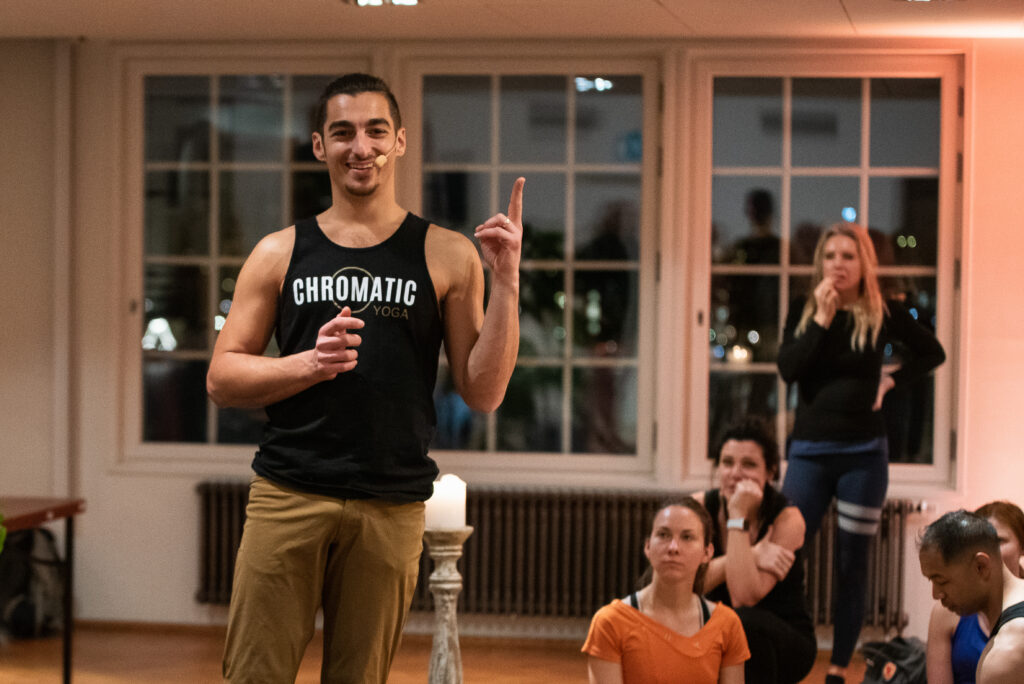 LIVE CLASS JULY 11
Welcome to a live Zoom class with Matt Giordano. July 11 at 8 PM (Stockholm Time). Deepen your knowledge in anatomy and get a taste of the Immersion in Båstad September 19-21. Please register below.
Webinar Matt Giordano
Meet Matt and hear him talk about his Immersion in Båstad September 19-21.
Recorded by Zoom May 16th
Anatomy can be an intimidating subject, but with the right approach it can be very accessible and easy to learn. This 3 day, all levels appropriate training will bring your knowledge and practice to a whole new level. If you are a teacher you will also learn to apply what you learn with simple, easy to follow structures for sequencing, and verbal cuing. You do not have to be a certified teacher to attend, you simply need to come with a curiosity to understand your body and you will leave with a world of applicable knowledge.
Anatomy in Motion is not an ordinary training. We will not be sitting down with our text books open, intellectualizing the body. Instead we will be moving, engaging and FEELING our anatomy. It is through sensation and action that you will learn the names of the muscles, bones and joints, and what their respective role is in your body. As you understand your body more and more you will learn how each muscle and joint action directly relate to the yoga postures and transitions.
What you will learn:
Embodied anatomy
key muscles, bones, and joints
Visualize your movements internally
Improve proprioception
Sensation-based practices
Unlock and strengthen major muscle groups
Active, passive, and isometric stretching
Improve mobility and stability
Teachers: Learn how to implement anatomy into your classes
Teachers: Learn how to verbally cue students to access their muscles and articulate their joints
Teachers: Learn injury prevention and management
All Levels Appropriate including practitioners who are not certified to teach yoga

WHO IS THIS FOR?
This training is for anyone that would like to empower themselves in understanding how the human body works, especially within the context of the yoga practice. Both non-teachers and teachers alike will greatly benefit from the knowledge gained and the development of your physical practice. Yoga teachers benefit in two ways; advancing your own practice, and learning to help others with theirs.
HOW DOES THIS TRAINING WORK?
The in person training will build upon the online training, taking you deeper into the application of anatomy in your yoga asana practice. You will bring take your anatomy knowledge into action by moving through key transitions, exploring the most used yoga postures, and learning new exercises to strengthen, mobilize and feel your muscles, bones and joints. Questions will be welcomed, discussions will be had, and integration of the knowledge learned with settle in of the 3 days. You will leave this with massive inspiration for your practice and teaching (if you are a teacher).
To maximize our time in person together this training will include the best of both worlds, making this a hybrid style training of online and in person. Prior to the training you will engage in a fun, participatory, and informative pre-training where you will learn anatomy online at your own pace. The course is 3 full days (24 hours) in Båstad plus 6 hours online, a total of 30 hours. The online course provides you with a 6 hour certificate that is Yoga Alliance recognized and can be submitted for continued education.
What Muscles and Joints will be covered:
Ankles & Wrists

Flexors of wrist and ankles
Extensors of wrists and ankles
Fibularis Muscles (ankles)
Tibialis Anterior and Posterior

Hips

Adductors: Inner Thighs
Abductors: Outer Hips
Hip Flexors
Hip Extensors and Deep Buttocks

Shoulders

Muscles of the Scapula: Rhomboids, Serratus Anterior, Trapezius
Muscles of the Rotator Cuff: Teres Major & Minor, Infraspinatus, Supraspinatus, Subscapularis
Additional Muscles of the Shoulder & Arm: Latissimus Dorsi, Deltoids, Biceps, Triceps, Pectoralis Major & Minor

Back & Core

Abdominal Layers: Rectus Abdominis, Internal & External Obliques, Transverus Abdominis
Back Muscles: Erector Spinae, QL
Breathing Muscles: The Diaphragm, Scalenus, Intercostal Muscles

What Asana & Transitions will be covered?
Depending on the group's needs, questions, and what aspects of anatomy need to be clarified, you can expect to have a break down on some of the most important foundational postures as well as the more advanced postures. With your anatomical knowledge you will be able to see that a heavy focus on specific aspects of foundational postures open up the door to the "advanced" poses.
At the minimum Anatomy in Motion will cover:
Chaturanga
Down Dog
Plank
Chair
Triangle
Side Angle
Warrior 2
Reverse Warrior
Step Forwards
Jump Forward
Jump Back
Half Moon
A Selection of Arm Balances based on the needs of the group
A Selection of Back Bends including Camel, Bow, Wheel and more.
Transitions from standing postures to balance postures ie. Warrior 2 to Half Moon
Inversions: based on what is appropriate for the group
Revolved Postures
Bound Postures such as Side Angle, Triangle, Half Moon
Teaching Techniques for this training will be covered to help you integrate your new understanding of the body into your classes. You will learn the basic structure used by Certified Chromatic Teachers that helps students to gain body awareness and access a wider range of postures. You will also learn the Chromatic Verbal Cuing structure that enables clear and concise communication from teacher to student.
What is Chromatic Yoga: The school of yoga created by Matt Giordano which systematizes teaching techniques to provide yoga teachers with ways to advance their teaching skill sets and provide students with the best possible experience in each class.

What if I am not a teacher?
While the teaching technique sections will not be directly applicable because you will not be teaching others, it will be incredibly useful to your practice. By learning these structures you will be able to guide yourself more accurately through the asana practice and will be more aware of what you can do when you are not understanding something in your body.

Injury Management and Prevention
Through-out the study of anatomy and asana you will learn about common injuries, how to avoid them and what you can do if you or your student(s) have them. The education on anatomy will make the discussion on injuries far more powerful as you will understand how the body works, moves, and stabilizes to prevent movement. All injuries resulting from physical activity or non-activity are simply the result of too much movement, not enough movement, too much or not enough strength, or too much/not enough flexibility. You will see this to be true throughout the online and in person sections of this training.
If you are ready to finally break through the mystery and confusion of anatomy, and gain clarify on bio-mechanics (the way the body moves) then this training is for you! Get ready to advance your yoga practice, gain body awareness, and support your students in doing the same!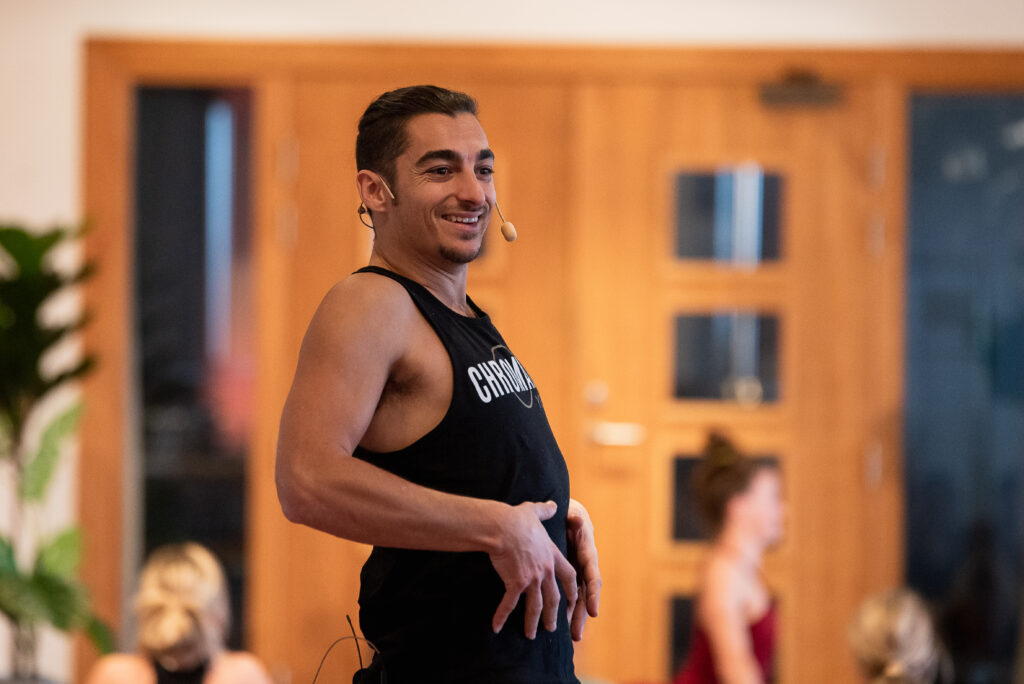 BIO MATT GIORDANO
Yoga instructor Matt Giordano (500 ERYT) gives credit to an influential figure from his teenage years–his high school art teacher– for sparking within him the curiosity and tenacity that eventually led him to yoga. It was Eileen Walk who told Giordano: "You are not allowed to say 'I can't.' You must rephrase to a question: 'How?'"
That inquisitive and unrelenting spirit laid the foundation for Matt to begin a devoted yoga practice. When coupled with his passion to understand the physics and subtle alignment of the body, Matt's dharma as a teacher came into focus.
Originally from Sea Cliff, Long Island, Giordano is primarily based in Connecticut and Manhattan, where he teaches at local studios and shows off his daring side riding motorcycles along the open road. Matt is often on the go, traveling internationally to teach yoga and perform acrobatics. Well-known for his ability to guide students deeply into postures with his refined attention to detail and precise action cues, Giordano is an adept guide for all-levels students at festivals, workshops and in his weekly studio classes. His study of biomechanics and integrative mind-body techniques informs his teaching, as he draws upon wisdom from traditions of yoga, martial arts (Aikido and Tae Kwan Do), acrobatics, AcroYoga and Thai Yoga Massage. In the end, Matt inspires a humble confidence, allowing students to find ease while expanding the edge of their comfort zones.
As Giordano helps make AcroYoga a household name, the media has taken notice; featuring him in Martha Stewart's Whole Living, Alignyo, Yoga Dork and on LIVE! With Kelly and Michael. Events the world over are allowing countless students the opportunity to practice with Matt. No one misses the action, as his growing digital content (YouTube, Instagram, Twitter and Facebook) has become another platform for Matt to share delight, technique and even the occasional appearance of his dog Tito, a Papillon and heart-melting super yogi.
Instagram: theyogimatt