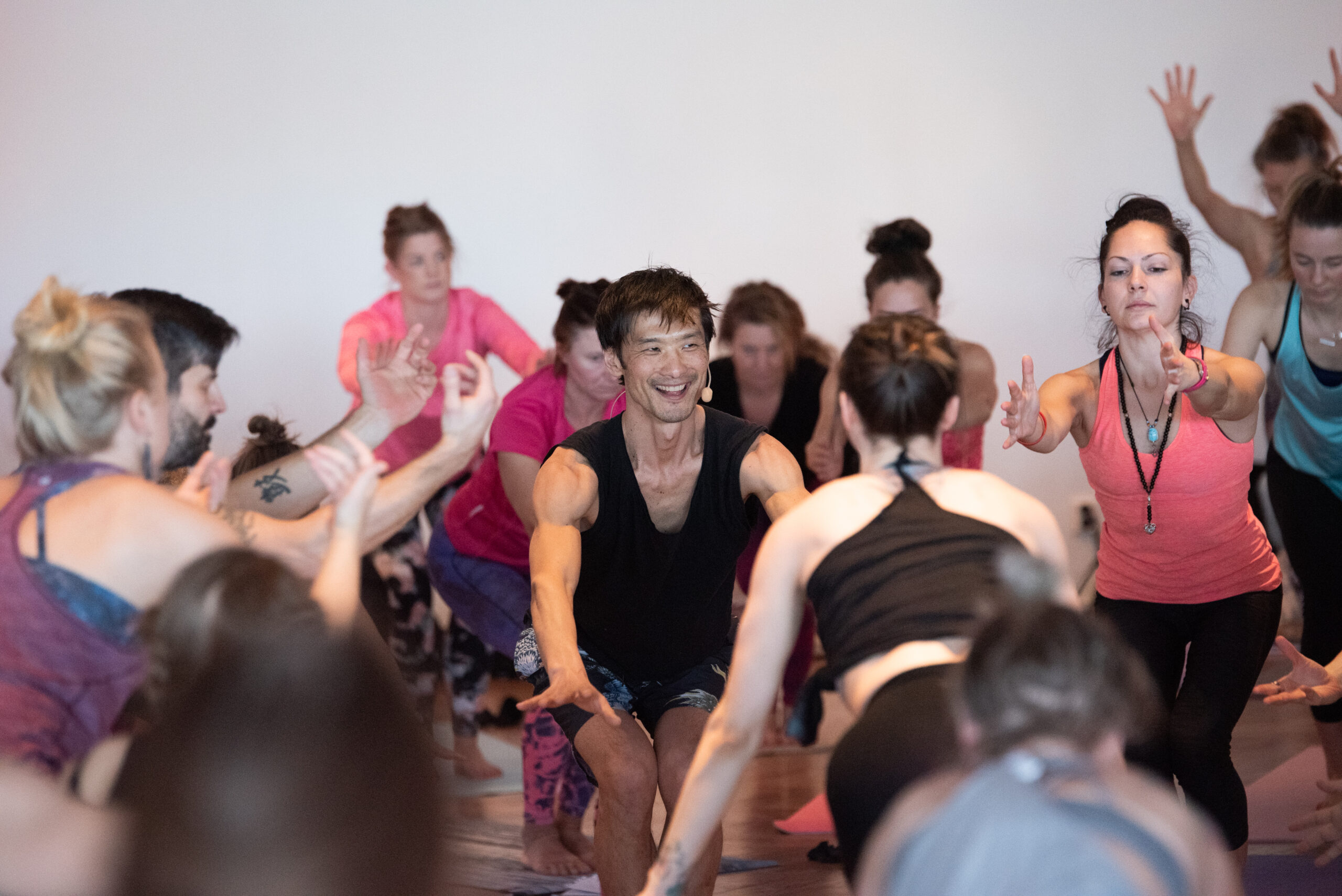 The art of Seeing, Assisting and Teaching 30 h
with Simon Park
HOTEL SKANSEN BÅSTAD, SWEDEN
19-21 SEPTEMBER
950 Euro
(Meals and accommodation not included)
Webinar Simon Park
Träffa Simon och hör honom prata om hans immersion i september.
Inspelat via Zoom 16 maj 2023
30 Hour Teacher's Training – Mastering the Art of Seeing, Assisting and Teaching
Vinyasa Flow Yoga has a wonderful potential to be complete practice: therapeutic and energizing for the body, mind and spirit and a wonderful platform for creative expression. In this 3 day teachers intensive, Simon will guide the exploration of teaching inspiring, creative and healing Vinyasa Flow Yoga. We will begin with the art of "seeing" as a teacher – how to read bodies and what instruction and hands on assists we can offer to make the practice of our students more effortless, joyful and alive. Also, we will cover other essential tools of teaching such as progressive vinyasa sequencing for a well-balanced class. Each day of the course will begin with a full practice that allows you to embody and integrate the teachings of physical and energetic alignment, to deepen your personal practice so that you can teach from the place of knowledge and experience.
Develop a thorough understanding of the dynamic actions required to make each pose and alive. Through intensive practice, visual assessment, and hand on assists, we will explore the principles that build the bridge from a foundational to advanced practice. Building on the foundation of a guided practice that focuses on deepening the understanding of our own bodies, we will learn to intelligently study other people's practice in order to teach in a way that is supportive of the unique needs of each individual student.
Gain a better understanding of the physical and energetic principles from the Ashtanga, Iyengar, and modern Vinyasa Yoga systems. We will examine how the universal principles and the unique wisdom of each style can greatly enhance our overall understanding of balance and energy flow in our body/mind system. Also, we will discuss how to find and embrace a yoga practice that complements our lives and our students' lives. Learn to develop yoga classes and privates for diverse backgrounds and different levels, integrating a deeper understanding of alignment to help your students safely grow in their practice. The immersion is designed for teachers from all traditions of yoga and experienced practitioners.
Finally, we will explore linking the physical practice with the spiritual / inner journey of our students in a way that is accessible to a modern audience. Creating space for self exploration is perhaps one of the difficult and suble aspects of teaching Yoga. Yet, it may be the most most important; allowing students to pass from a purely physical space toward self inquiry and growth.
Become dedicated to moving away from scripted teaching toward creative artistry… the process of becoming absolutely present with your students. Simon brings 25 years of study, practice, and assisting with Maty Ezraty, Shiva Rea, Richard Freeman, and Dharma Mittra.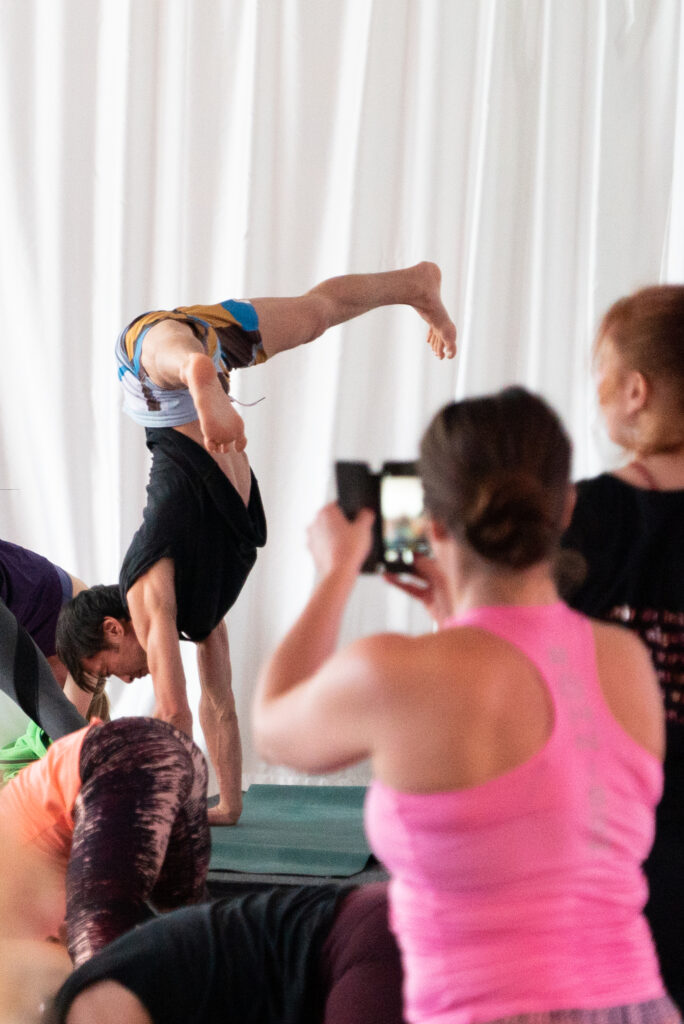 " I have done the Yoga Teacher Training with Simon and I am thrilled by the love, enthusiasm and profundity that he conveys. His spontaneity and ability to read the room makes the training unique and very alive. You can tell that he has made his passion his profession. His classes are exciting, creative and challenging and at the same time very safe.. a gift for the body, mind and soul. He is incredible in reading the body and has a profound impact on opening up body and mind and solving issues of the participants! The training was a beautiful experience for me, both on the physical level through a deep dive into asana practice, alignment and sequencing, and on the mental level. Thank you so much for the wonderful time! " ".
Topics to be explored:
· Dynamic, fluid and precise Vinyasa Flow practice: detailed physical and energetic alignment, creative transitions, progressive vinyasa krama sequencing building towards intermediate and advanced asanas.
· Energetic Alignment: finding the skillful inner actions that facilitate body/mind focus and freedom. Artful Integration of Breath, Bandha, and Drishti into practice and teaching.
· Learn to give precise and effective hands-on assists through visual asessment, understanding healthy patterns of movement and teaching balancing actions.
· Working therapeutically with common injuries and limitations by adapting postures with better individualized alignment, use of props, hands-on assists and precise cueing.
· Introduction to therapeutic Thai Massage a great enhancement to your Yoga Teaching and Hands on Assisting; developing the art of healing touch.
– Online: Also included in this training Access to 6 Hours of practice series on Inversions and Arm Balances.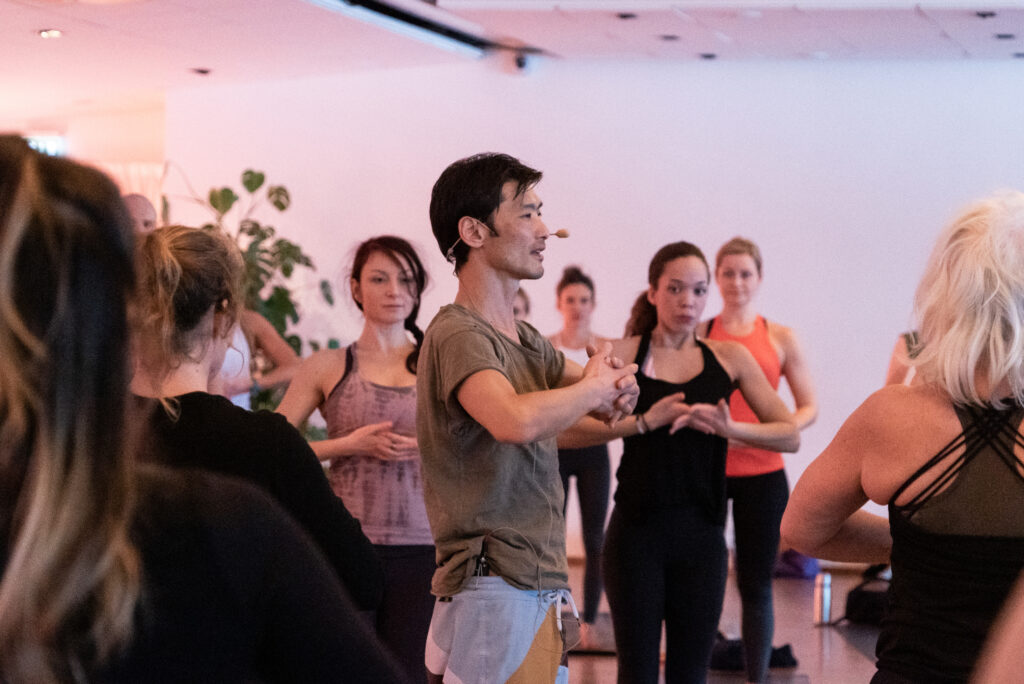 About Liquid Flow Yoga
A Vinyasa Flow practice that holds the structure and discipline of Ashtanga and Iyengar Yoga, infused with powerful elegance and creativity.. a fresh and inspired blend of modern vinyasa with classical roots. Practice dynamic asana as a movement mediation in an open system with close attention to physical + energetic alignment and awareness of complementary actions. There is a focus on steady awareness and mindfulness in all stages of the practice: setting the intention and space, building and sustaining positive energy, creative transitions and the space to explore the powerful possibility of each asana. Throughout the practice, there is a keen observation upon the subtleties of the breath and how it affects the physical and energy body. Principles of Vinyasa Krama are utilized in a modern way to create an evolutionary practice that aims to awaken, invigorate and harmonize body, mind and spirit.
Testimonials:
" Thank you so much for this special experience. You are truly able to bring magic on the mat. Thank you for all your lessons..you have taught me things beyond my imagination ".
" Thank you for deepening my yoga practice and bringing more mindfulness into it. Your generosity in sharing all your wisdom with us will stick with me and I am sure I will continue to learn from you ".
" Thank you so much for letting me get to know what my body is capable of! You inspire me.. and I love that you laugh about your own thoughts even though nobody else does ; )".
" Thank you for your kindness, dedication, playfulness, inner sunshine, your sharings with us as a teacher and person. It is a pleasure to learn from and practice with you! "
" Thank you for all the seeds you planted. Seeds from all these plants and places you've been. And for the intention of joy of seeing them grow and bloom! The way you create and share experiences is really a gift! "


Reading List:
The Art of Vinyasa by Richard Freeman
Bringing Yoga to Life by Donna Farhi

Sample Daily Schedule:
8:00-10:00 Morning Practice
10:00-10:30 Break
10:30-12:30 Asana Lab, Hands On Assists, Teaching Methodology
12:30-13:30 Lunch
13:30-14:30 Restorative Practice and Yoga Nidra
14:30-17:00 Guided Teaching Sessions, Thai Massage, Evening Practice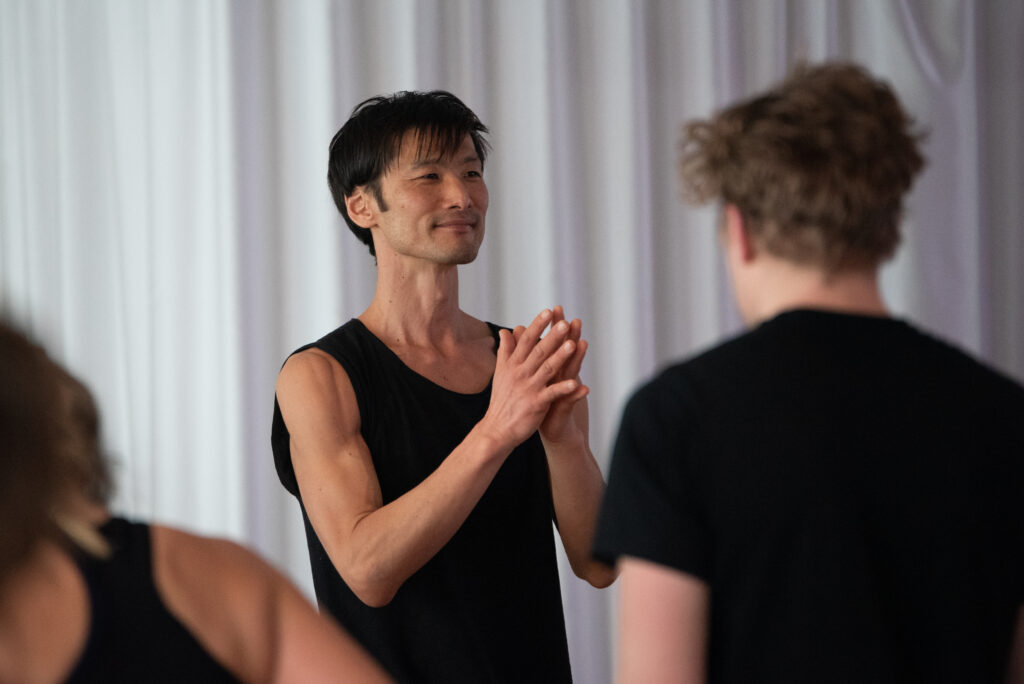 Bio Simon Park
Simon began his Yoga journey in 1995 with Shiva Rea in the World Arts and Cultures Department at UCLA. Later acclaimed by Yoga Journal as "one of the most influential and gifted Yoga teachers of the next generation", he has been leading workshops, teacher trainings, and retreats around the world since 2002. His free-style Vinyasa is fluid, intuitive, and encourages freedom through self-expression. Profoundly influenced by the teachings of Shiva Rea, Richard Freeman, Maty Ezraty, Joan White, and Dharma Mitra, 'Liquid Flow Yoga' feels like a beautiful dance between classical and modern Yoga. Dubbed the "Flying Nomad", he draws inspiration from road legends such as Jimi Hendrix, who said, "the Earth is my home". www.liquidflowyoga.com