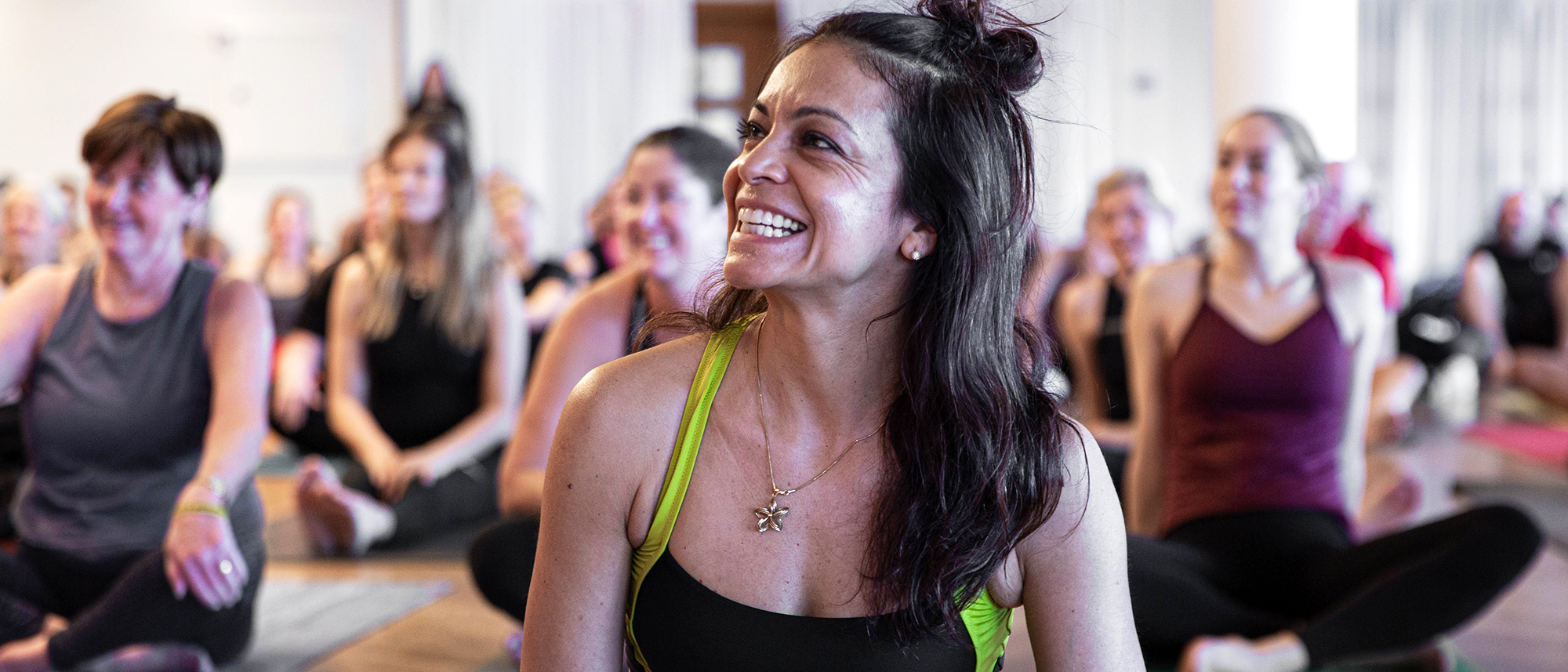 YOGA GAMES STOCKHOLM
FEBRUARY 2-4 – MÜNCHENBRYGGERIET
Yoga Games are 3 days filled with inspiring classes, lectures, and workshops. You choose your own program and book the classes you want to attend. Make sure to book early as many classes fill up.
An opportunity for a unique experience where international and local teachers create magic classes in a wide range. Also, visit the popular Marketplace with fantastic exhibitors.
In 2024, we present a record number of new teachers and exciting classes. Many follow this year's exciting theme understanding of your inner voice.
Our goal is to provide new experiences and show people the wonderful world of yoga!
EARLY BIRD – all tickets booked at latest October 29 will are getting the best price!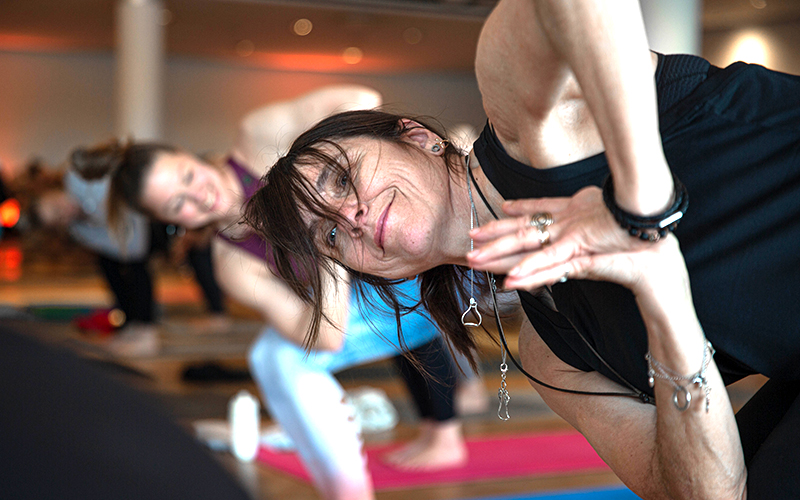 understanding of your inner voice
The theme for 2024 engages most people, finding one's own voice and learning to listen and follow this is a journey through life. Maybe this event can inspire your path?
Program & Teachers
The program offers a variety where new exciting names are mixed with favorites from last year's premiere. Workshops, yoga classes, meditations, and lectures are offered for you to choose your own program for the weekend.
Meet new excellent teachers such as Cyndi Lee, One of the most influential teachers in the U.S. Cyndi has trained thousands of meditators and yogis worldwide.
Lama Chmey is a Buddhist Minister, Authorized Lama and Dharma & Meditation Teacher, who lived as an ordained Buddhist nun for 12 years. Lama Chimey is a Published Poet, Music creator, Writer, Lecturer, and Speaker who has been rewarded as an "Outstanding Woman in Buddhism" by a panel of international Buddhist scholars and practitioners. Reverend Lama Chimey received the award in Thailand, March, 2023.
David Kam – Using traditional yoga postures (asana) as points of departure, he will guide you through fluid, multidimensional sequences blending the worlds of architecture, dance and spirituality to condition towards complexity and mobilize towards longevity.
You can meet many popular teachers such as Matt Giordano, Adam Husler, Holly Husler, Ulrica Norberg, Johanna Hector, Francesca Golfetto and many more.
The classes are divided into the categories, Flow, Recovery, Workshop, and Talks and also in Beginners, All levels, Experienced and English. This is to facilitate your choice of classes.
Bookings are made with full days Friday, Saturday and/or Sunday. Choose your own combination. On Friday it´s 3 hour workshops with different topics. If you book early, you get a discount and have the best chance of a place before your favorites are fully booked.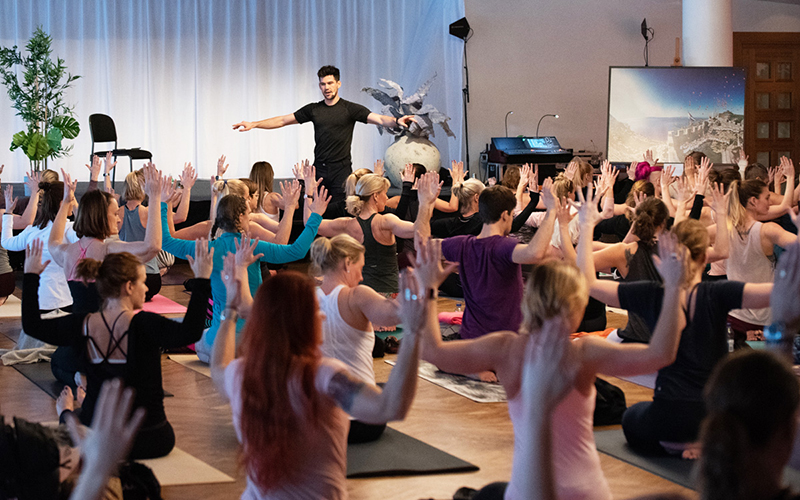 Back in Stockholm for the eighth time
Yoga Games arranged the first event in Stockholm in 2015 and now we look forward to the eighth year of inspiration, joy, and community.
PRICE
Early Bird
Book at latest October 29
Friday 125 Euro
Saturday and Sunday 235 Euro
Saturday or Sunday 159 Euro
Book from October 30
Friday 145 Euro
Saturday and Sunday 260 Euro
Saturday or Sunday 179 Euro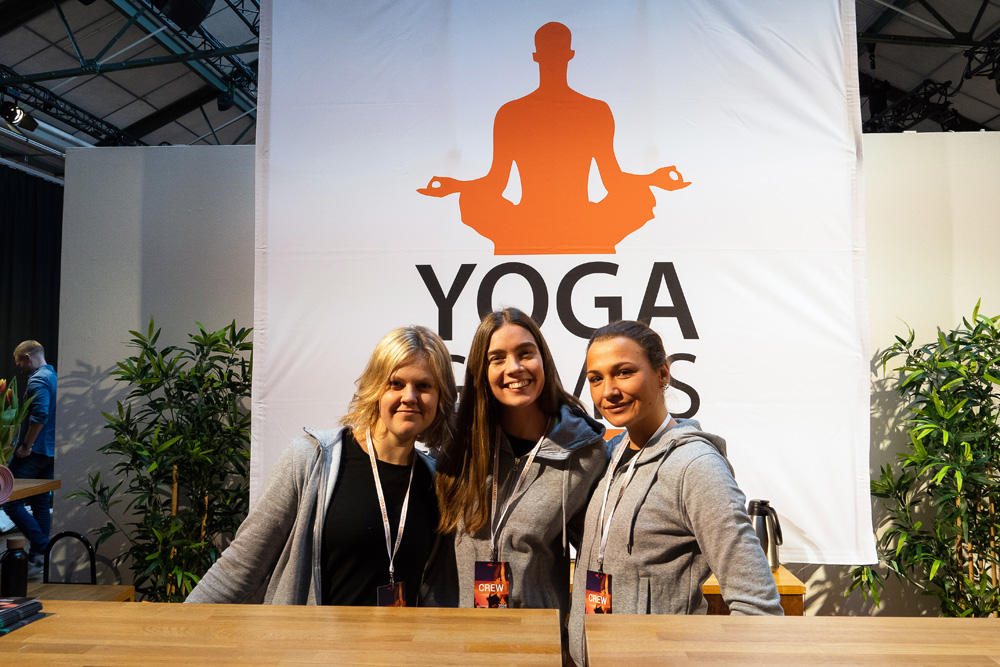 HOW DO I BOOK MY TICKET
When booking, first choose the days you want to go, in the next step you choose your classes. Feel free to read through the schedule before so you know a little about the classes and teachers.
The classes are marked in the categories Recovery – Flow – Talk and Workshop.
Once you have booked your classes, you are guaranteed your place in them. After completing the booking, you will receive a booking confirmation/receipt via email. Changes to your program can be made afterward by contacting us.
Tickets for single classes can be purchased on-site every and cost SEK 400 per class on Saturday and Sunday. Friday's workshops cost SEK 800.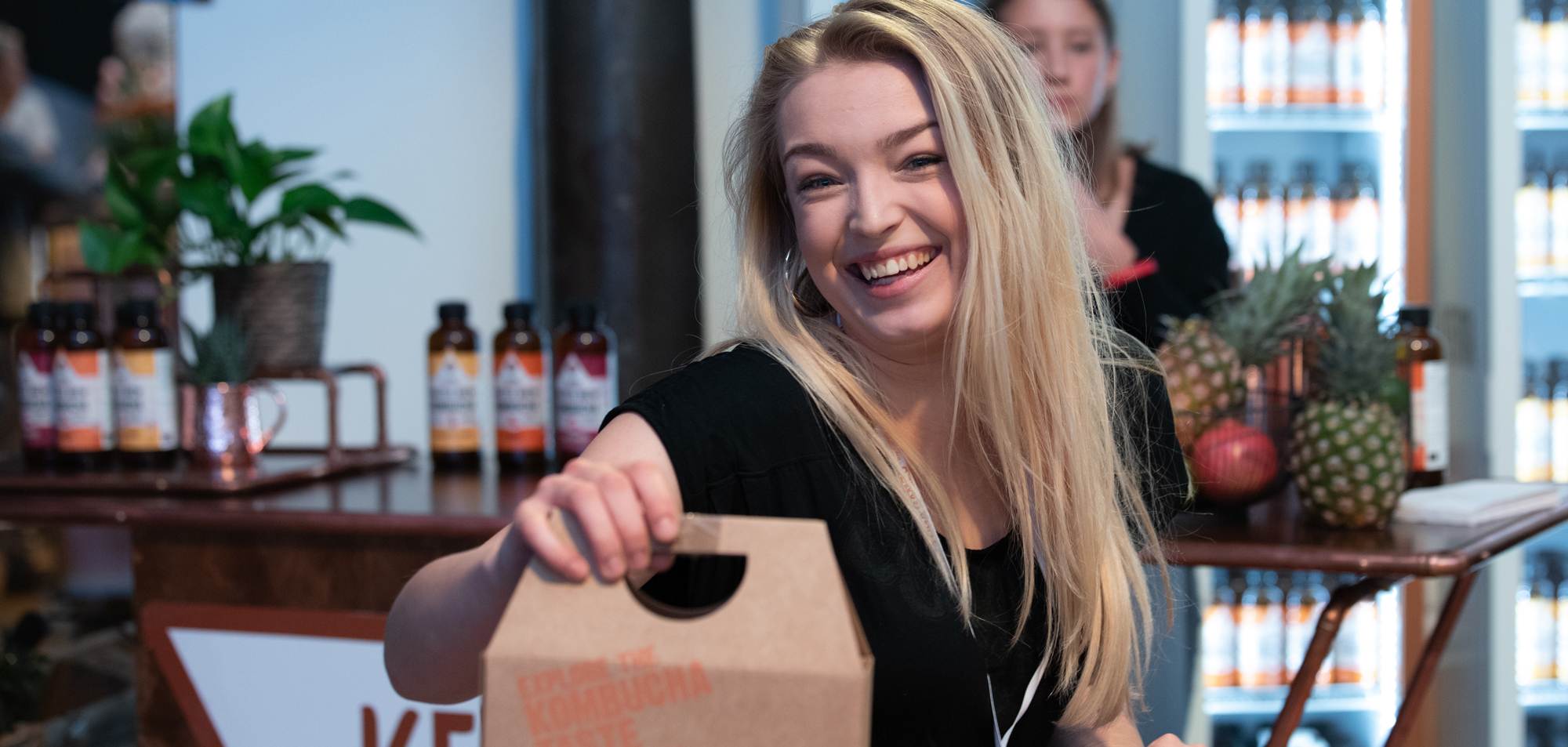 Marketplace Stockholm
A large bonus during Yoga Games Saturday and Sunday is our energy-rich Marketplace where our exhibitors usually have a really good offer exclusively for you! Completely free entrance and open to the public, no tickets needed.

Get exclusive offers and news from well-known brands in health, exercise, and well-being.
Examples include training clothes, yoga studios, yoga courses, teacher trainings, yoga mats and accessories for yoga, charities, health food, online concepts, massages, and more. All with a focus on a healthy and sustainable life.
There is no entrance fee and you do not need to have booked a ticket to the Yoga Games, open and free to the public.
Opening Hours Marketplace
Saturday 08-19
Sunday 09-17
FREE YOGA CLASSES
During Yoga Games we offer free yoga classes and lectures. It is not possible to book a ticket in advance, everyone is welcome, even if you haven't purchased a ticket to Yoga Games. Bring your yoga mat and make sure to come one hour in before starting to get your ticket.
Find us
Address: Münchenbryggeriet, Torkel Knutssonsgatan 2, 104 62 Stockholm.
Train/Subway
Take the stain to the Central Station then the red subway line to Mariatorget. Exit at the Torkel Knutssonsgatan and Polishuset exit.
As you exit the subway station, take a right down Torkel Knutssonsgatan and follow this street about 400 meters to the Brewery which is situated on Torkel Knutssonsgatan number 2 on your left-hand side.
WELCOME